Location
St David Lecture Theatre Complex
Saint David Street
Dunedin, Otago 9016
New Zealand
Description
New advances in genomics have made it possible to look across the DNA of many tens of thousands of people, providing an unprecedented view of the landscape of human genetic diversity. In this presentation Dr MacArthur will explain these advances, and describe how they have empowered increased understanding of biology, population history, and the genetics of rare diseases.
Despite the tremendous successes of genomic approaches to rare disease diagnosis, the majority of rare disease patients remain undiagnosed, and the majority of the genes underlying these diseases remain undiscovered.
One of the most powerful resources for understanding the functional impact of human genetic variation is the distribution of naturally occurring genetic variation across the population.
In this talk Daniel MacArthur will describe the development of massive-scale resources of human genetic data, spanning exome and genome data from over 135,000 individuals, and the applications of these resources to improving diagnosis of rare disease, understanding the patterns of constraint against gene-disrupting variation, the penetrance of disease-causing variation, and the likely feasibility of specific genes as therapeutic drug targets.
Entry is free but registration is required.

This fascinating public talk is part of the Annual Conference of the Genetics Society of AustralAsia, an international meeting of genetics researchers from Australasia and beyond, proudly hosted for the first time by Genetics Otago at the University of Otago on 2-6 July 2017.
About Daniel MacArthur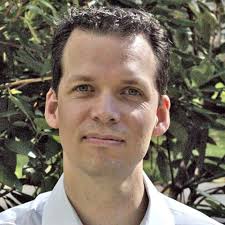 Daniel MacArthur is an Assistant Professor at Harvard Medical School and Massachusetts General Hospital and the Co-Director of Medical and Population Genetics and the Center for Mendelian Genomics at the Broad Institute of Harvard and MIT.
His research focuses on the use of genomic approaches to uncover the functional impact of human genetic variation, and especially its role in causing severe Mendelian diseases.
Daniel coordinates the Genome Aggregation Database (gnomAD), which has aggregated and jointly processed exome and genome sequence data from over 140,000 individuals, made publicly available through the widely-used ExAC and gnomAD browsers. His group also applies a variety of genomic technologies, including exome, whole-genome, and transcriptome sequencing, to improve the diagnosis of patients with rare disease. To date his lab has sequenced over 3,000 samples and provided genetic diagnoses for over 500 families suffering from these diseases.
He now co-directs the newly created Center for Mendelian Genomics at the Broad Institute, established with a grant from NHGRI, which will apply genomic technologies to the diagnosis of over 7,000 rare disease families over the next four years.