Location
Te Atatū Peninsula Community Centre and Library
595 Te Atatu Road
Auckland, Auckland 0610
New Zealand
Stories and poems of intrigue, fantasy, humour and magic by 38 writers from across the Moana. Join us for a talk with six of those writers.
About this event
This event is part of Auckland Council Libraries' We Read Auckland | Ka Pānui Tātau i Tāmaki Makaurau.
Containing 50 rich stories by 38 writers across the Pacific, never before have so many Moana women writers gathered together to share their stories!
Join us and six contributing authors, Sisilia Eteuati, Tulia Thompson, Emmaline Pickering-Martin, Laura Toailoa, Gina Cole and Denise Carter-Bennett, as we discuss the significance of this self-published book towards identity, culture and breaking glass ceilings.
There will be copies of the book for sale at the event, or you can bring your own to be signed by the authors on the panel.
Refreshments at 6.30pm.
* Please note: Masks must be worn by adult attendees. Live streaming and photos will occur for our social media outlets.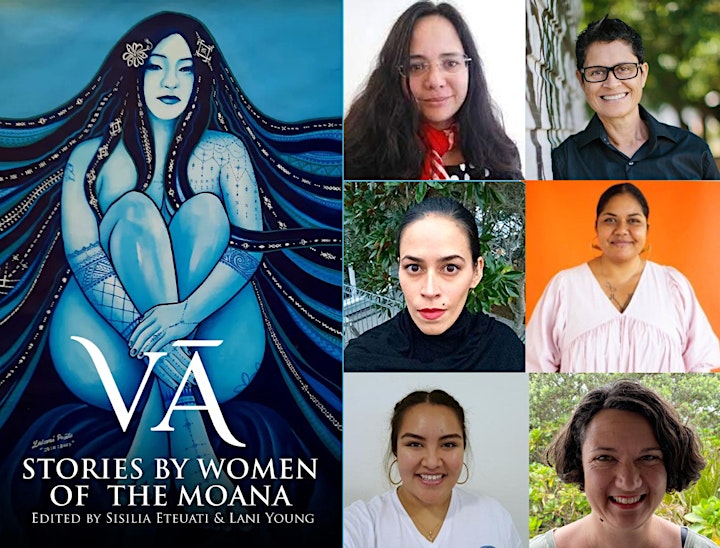 Compiled and edited by award-winning writers Sisilia Eteuati and Lani Wendt Young, this anthology is the first of its kind. Never before have so many Moana women writers gathered together to share their stories.
In this book you will travel across oceans and meet diverse and deep characters in over 50 rich stories from Cook Island, Chamorro, Erub Island (Torres Strait), Fijian, Hawaiian, Māori, Ni-Vanuatu, Papua New Guinean, Rotuman, Samoan and Tongan writers.
Stories that tell Covid how we really feel, where a Centipede God watches on with wry humour and wrath, where a sexy Samoan goes on a hot Tinder date in Honolulu, where a New Zealand doctor is horrified to be stuck at her cousin's kava drink up in Fiji, where Moana people travel the stars and navigate planets, stories where Ancestors and Atua live and breathe. Stories that defy colonial boundaries, and draw on the storytelling and oratory that is our inheritance.