Wairarapa - 50 acre orchard / food production system

Tuesday, 24 March 2015 from 9:00 am to 5:30 pm (NZDT)
Event Details
The 50 acre Pounui food forest of James Cameron, will be opened up for learning about design and systems thinking in a medium to large scale orchard. 
Learn about the design, planning and implementation process this property has undergone already.
You will want to bring a notebook, camera and a map of your property. Come ready to participate in both presentation style and hands on experiential learning guided by Gary Williams, Stefan Sobkowiak and others.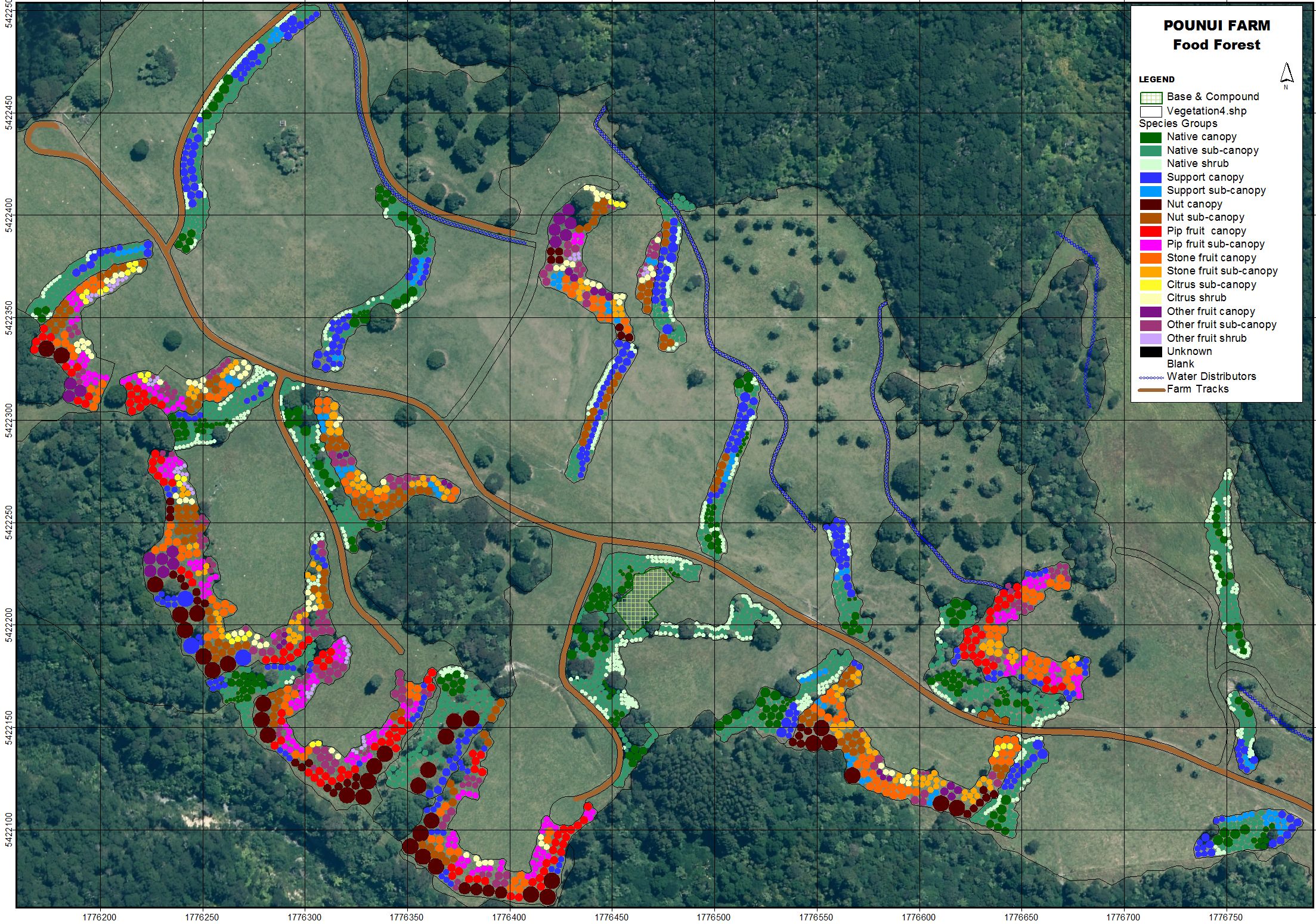 Cost
$135 per person ($20 early bird discount available up to Feb 15th).
Time

What's happening

9

Arrival/registration and tea/coffee

9:15

Introductions to people, place and vision by James Samuel, Gary Williams, Sarel & Sonja Jacobs and Aaron Donges

10

Presentation on the concept and design of the forest-based  agriculture, and the transition and implementation programme

11

Tour of project area with on-site discussions and comments on the water & soil enhancement measures, native and shelter zones and food forest guilds Stefan Sobkowiak, Gary & Emily Williams & others

12:30

Lunch (provided)

1:30

Stefan Sobkowiak - Presentation on Permaculture Orchards and Food Forests (including comments on the project)

2:30

Q & A and comments

3:30

Design exercises (Options - to choose)

Complex forest guilds - shrub & understory (planting plan) (x 2)

Main alley forest guilds - full guild design (canopy to groundcover - planting plan)  (x 2)

Organic conversion of Forest guild and meadow area

Programme over 5 years (x 2)

4:30

Participant feedback, main take home messages.Follow up topics/actions and networking.

5:30

Wrap-up
------------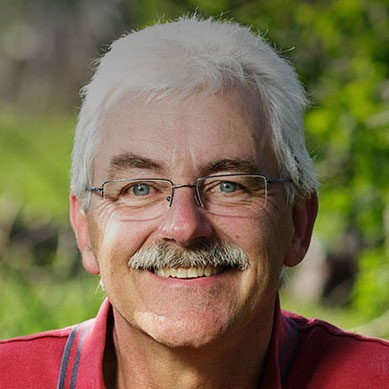 Stefan Sobkowiak is a synergist, permaculturist and irrepressible optimist - a man outstanding in his field. Over the last 25 years he has spoken to more than 400 groups on the themes of edible gardening, landscape design, birds and permaculture.
As a University sessional lecturer for 8 years Stefan has taught courses in Fruit production, Landscape plants and design and the Natural History of Vertebrates.
He has a Master's in landscape architecture from the University of Guelph (Canada) and a Masters and Bachelors in wildlife biology and wildlife management respectively, from McGill University (Canada).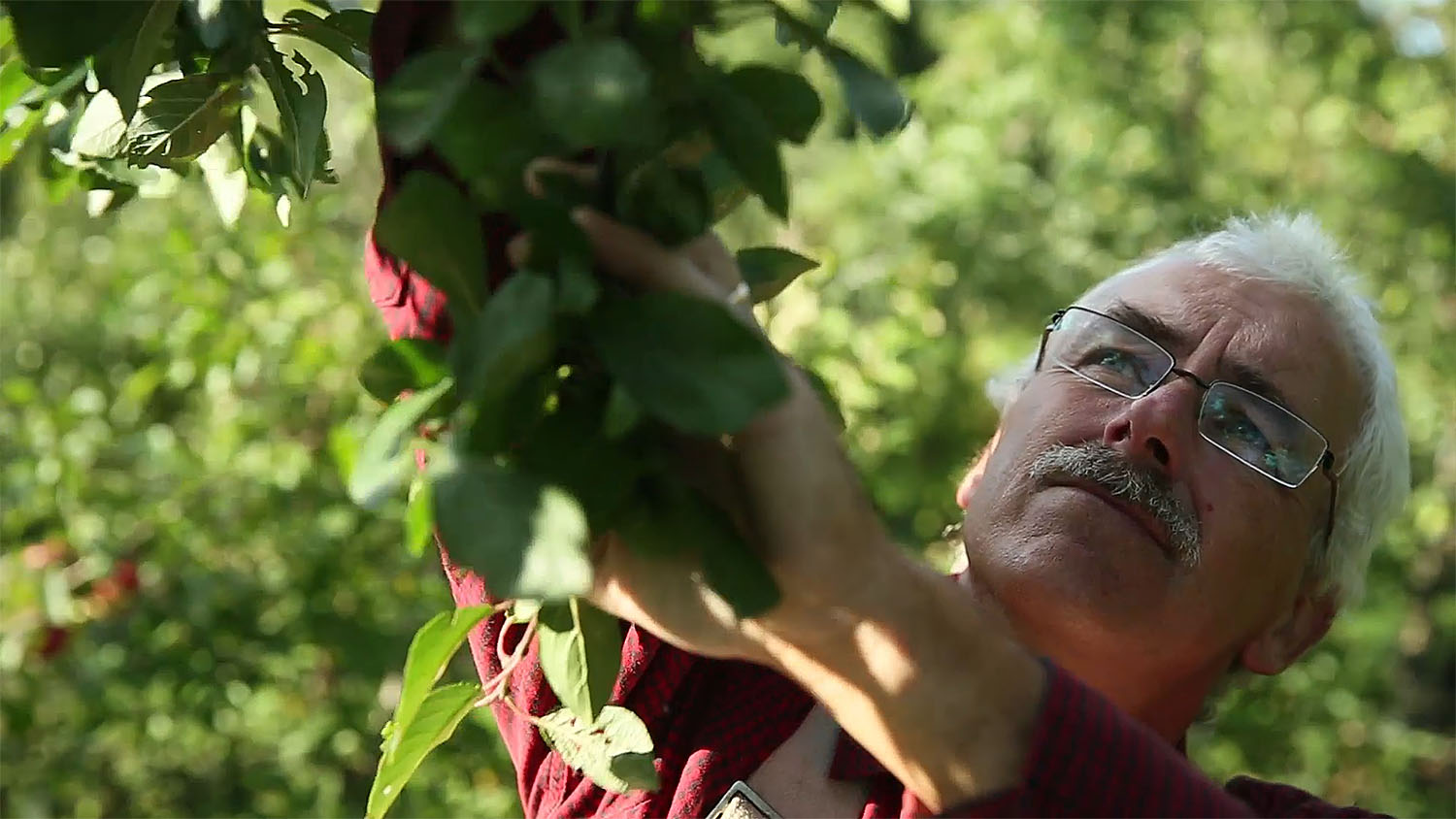 Stefan has 20 years experience serving over a hundred clients through his landscape design practice, specialising in attracting bird, insect and animal allies into his designs.
Over the last 6 years he has focused on Miracle Farms, the largest permaculture fruit orchard in Eastern North America, where he also raises fowl and sheep.
On this page you will find a short video in which Stefan introduces the concepts of the Permaculture Orchard - Beyond Organic.
Stefan will be on tour in New Zealand between March 15 and April 9, 2015. For more information visit www.beyondorganicnztour.com or contact James Samuel on 021 252 0653 or via james@foodforest.co.nz.
James Samuel will be travelling with Stefan and sharing the Ooooby story. This Kiwi food distribution model is now being replicated outside NZ. It's purpose, rebuilding the local food system. One outcome is ensuring growers are paid a fair price for bringing quality produce to market.
------------
The Beyond Organic NZ Tour is being supported by the following organisations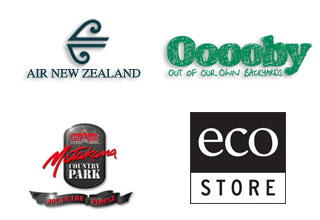 When & Where

Pounui
Wairarapa
New Zealand

Tuesday, 24 March 2015 from 9:00 am to 5:30 pm (NZDT)
Add to my calendar