About this Event
Welcome to Wairarapa A&P Show
Here you will find everything from Lawnmower racing, Clydesdale's, Show Jumping, Craft and Trade Stalls, Carnival Rides, Princesses, Strongmen, Shearing, Pets Corner, Donkeys, Pigs, Cattle - the list is endless.
Children can take part in our Scavenger Hunt and go in the draw to win an amazing prize and get a free punnet of chips, drink and a ride at the carnival . Come along a see the pet goats, lambs, pony etc. You can even milk Daisy the Fonterra Cow! We will have a Cattle display where you can get up close to some amazing cattle and see the Highland Bottle Babies. Ontop of all this we have a Medieval display of Jousting and Skills At Arms - you can meet the horses and the people who will explain how they train and the history behind this event.
We have Lawnmower racing which is a high speed fun filled event to watch, there are some of the best Sheep Shearers around all competing for the title and of course Wellington Strongman Series is on both days.
Mahon's Amusements will be here with all their favourite carnival rides for all ages, you can't go to an A&P Show without having a hotdog, candyfloss and a ride on the carousel!
Our Home Industry section will be on display in the Stadium, this is where you can see the best baking, preserves, flowers, vege's, photo's and woodwork all competing to be the best in the Wairarapa.
And a huge thanks to our Major Sponsor of this iconic event - Tulloch Farm Machinery
And our other Key Sponsors - Trust House and Carterton District Council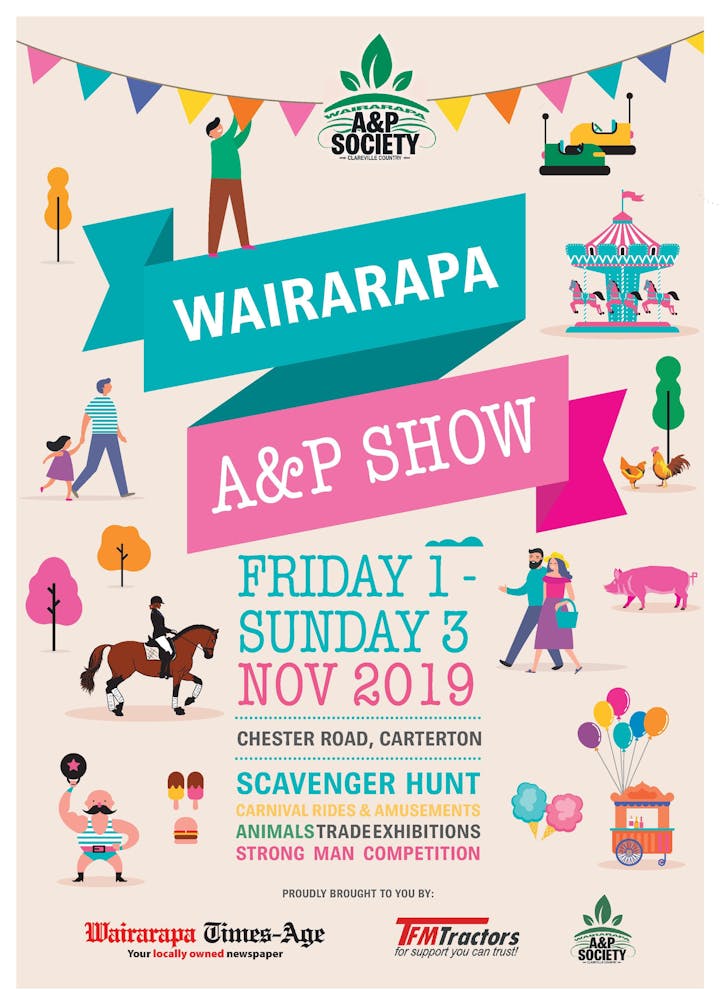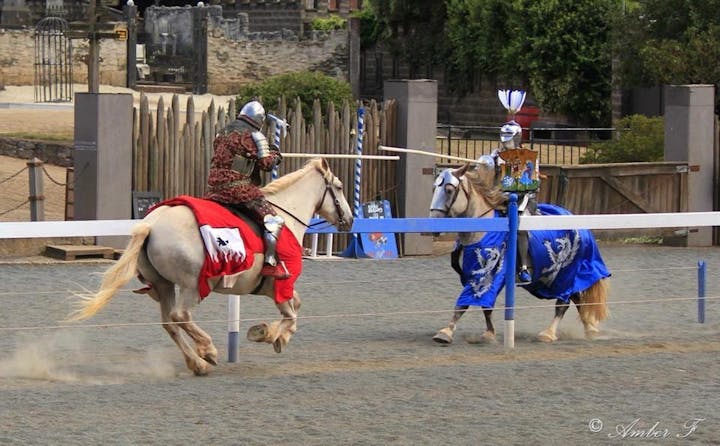 There will be a Jousting, Skills at Arms, Mounted Melee and more - come along and see the action, meet the horses and speak with the Medieval Members of Order of the Boar.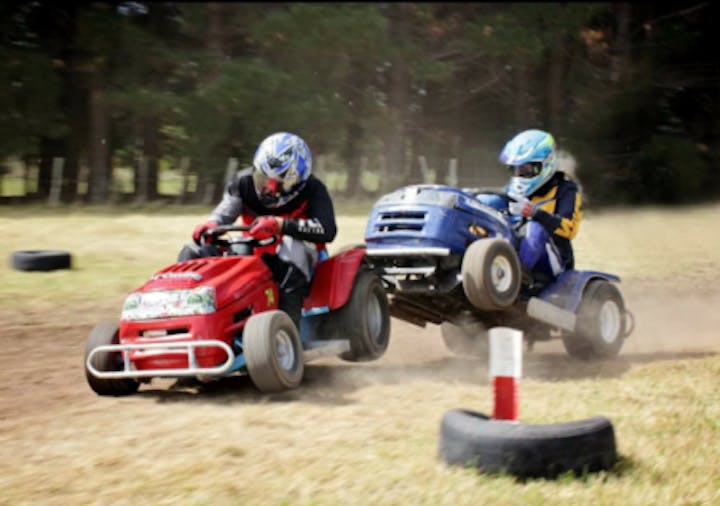 You can believe it - Lawn Mower Racing!
They will be racing both Saturday and Sunday and you will see them just as you come through Gate 2. This is a fast moving, fun filled sport which everyone will enjoy seeing. There are spills, thrills and lots of noise!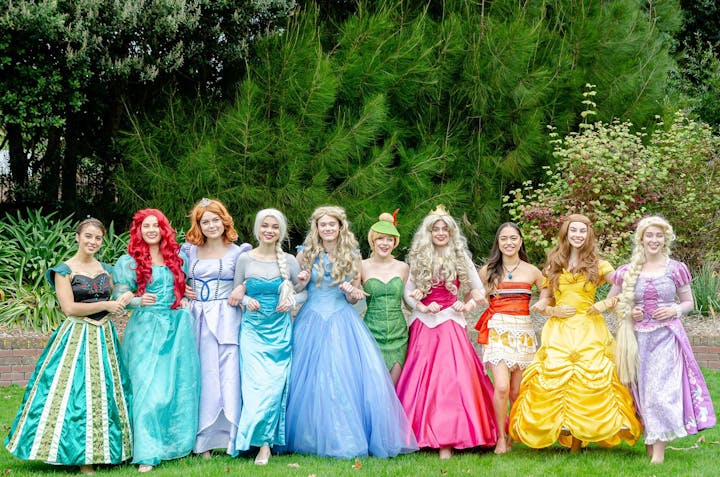 Come and meet your favourite Princess or Action Hero - there are 2 shows per day and you will find Enchanted Entertainment under the beautiful big tree here by the office.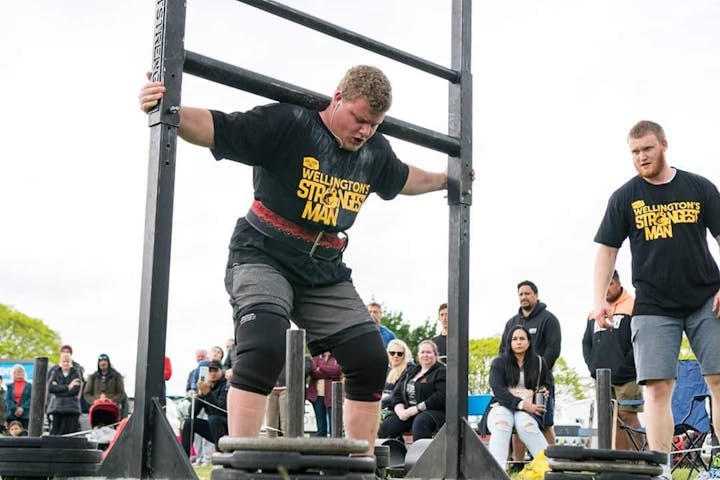 The Wairarapa A&P are very proud to be the host of the Wellington Strongman Series - don't get mislead by the name, this is for women too. Come and be amazed by the strength of these amazing people all here competing for titles. Make sure you are here to watch the Strongmen put a Tractor!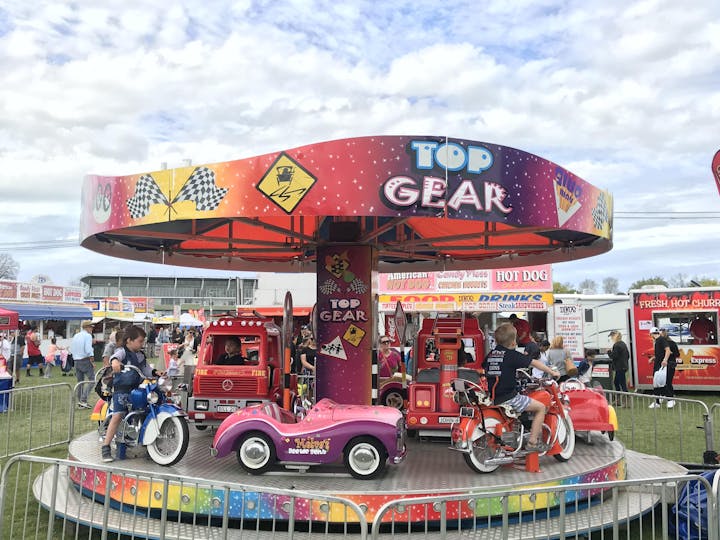 And what would an A&P Show be without the Carnival? We are very lucky to have Mahon's Amusements at our show again this year with rides for everyone . Keep an eye on our facebook page and look out for the chance to win a family pass. Carnival is open from Friday night through to Sunday afternoon so plenty of time to try every ride and of course have the compulsory hot-dog and candyfloss!
Highland Cattle Display - This year we are lucky enough to have Woolly Manor Moos coming along with 11 of their amazing Highland Cattle, they specialise in halter schooled highland cattle for the lifestyle market along with giving back up and support to all of their hairy moo clients. There will even be some bottle babies on display! They will be competing on the Saturday morning and on display for the rest of the weekend.
You will find these beauty's in the Cattle Pavilion on the Western side of the grounds.