Location
41 Perry Street
41 Perry Street
Masterton, Wellington 5810
New Zealand
This workshop is part of Safekids Aotearoa Home Safety Programme, it's aim is to share home safety messages and data to communities.
About this event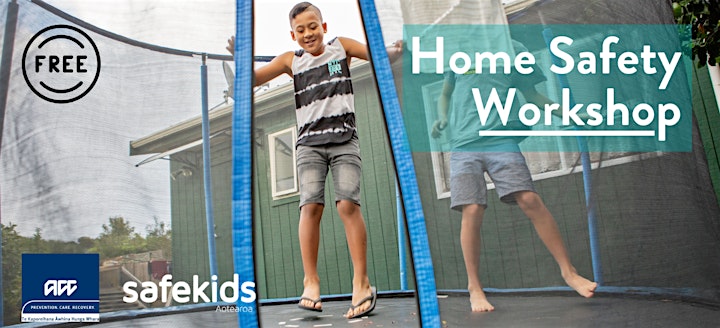 It is with great excitement that our Home Safety Workshops are back!
This workshop is part of Safekids Aotearoa Home Safety Programme, aimed at delivering life-saving safety messages to families and communities. If you work with tamariki and whānau and want to promote child safety messages, then this is the space for you. Join us to learn more, share safety messages and build safer communities for our tamariki.
This workshop is aimed at the Wairarapa region and we will cover data specific to the area.
What's on offer:
Home Safety key messages.
Prevention Strategies.
Opportunity to network and share insights.
Open kōrero / talanoa.
Presented with regional and national data.
New knowledge to add to your kete, to build safer communities for tamariki.
Be in to win prizes.
Mā tō rourou, mā taku rourou ka ora ai te iwi.
Presented by:
Lora Waqabitu l Community Engagement and Education Advisor l Safekids Aotearoa
Lora builds and fosters relationships with community partners.
Before joining Safekids, Lora was a Youth Programmes Specialist, where she worked closely with young women in high schools and their communities. She was also selected as a delegate of "Young Pacific Leaders 2019" where she represented Fiji and Aotearoa.
Currently she is the President of the West Auckland PACIFICA Branch, which helps serve Pacific women, their families and our communities.
"Ko ira na luveda era i yau tale ena noda tikotiko " – Our children are the most precious in our community