Explore the recently completed Waitohi | Johnsonville Library, the new Johnsonville's community hub.
About this Event
Join us on a tour of Waitohi | Johnsonville Library, in Johnsonville.
Waitohi Precinct Coordinator , Vanessa Lyall, from the Wellington City Council, together with Principal Architect, Nick Strachan, from Athfield Architects, will discuss the conception, delivery and the outcomes of this important project.
Waitohi is Johnsonville's community hub, bringing together the Johnsonville Library, café and Whānau Manaaki Kindergarten and connects directly with Keith Spry Pool, and to the adjacent Memorial Park.
It has been described as "an assertive new library immediately noticeable for its angularity and tallness on the street edge, its openness and the welcome it signals, it is an unexpected architectural moment, highlighted by its contrast to the otherwise mundane built context."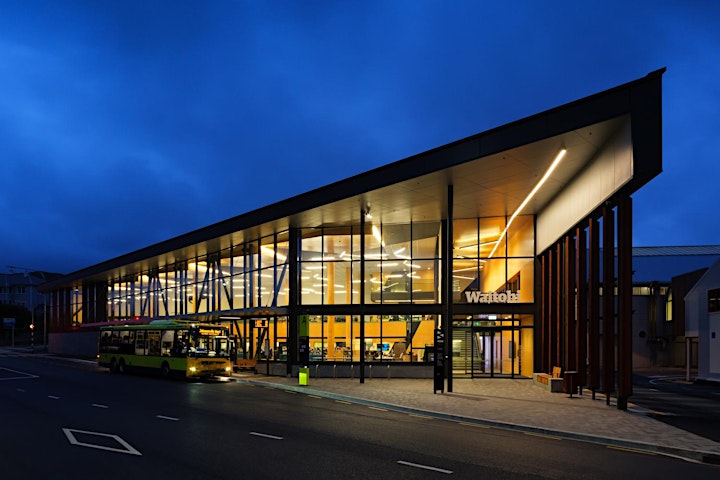 The event starts at 5:30pm with some networking time as attendees gather, followed at 6:00pm by the presentations and a tour of the new facilities.
Refreshments will be provided.
COST:
- All non-LENZ members - $20.
- Learning Environments New Zealand members - free.
Members please e-mail nzadmin@a4le.org.nz for the promotional code to access your ticket discount.
* If you are interested in becoming a Member and enjoying our events and excellent networking opportunities without charge please send a message to nzadmin@a4le.org.nz
Registered Architects can apply for 15 CPD points for attending this event - (75% design, 25% core professional development)
At our face-to-face events, LENZ will be following NZ Government guidelines.
LENZ ask you to not attend the event, if you are feeling unwell, reflecting the "Stay home if you're sick" best practice policy.
The event is kindly sponsored by: