Description
About the Dances of Universal Peace
From the beginning of time, sacred movement, song and story have brought people together – at times of seasonal ceremony, of rites of passage and in celebration of every day life.
The Dances of Universal Peace are part of this timeless tradition of sacred movement, song and story that give rise to our revitalising, gratefulness and meditation for what naturally is.
The Dances of Universal Peace are simple, meditative, joyous, multi-cultural circle dances. Drawing on the sacred phrases and poetry of the many spiritual traditions of the Earth, the Dances blend chant, live music and evocative movement into a living experience of Unity in diversity and Peace. This taste of our true Nature – as Universal Peace – opens to the possibility of a deep spiritual revolution within.
About the Retreat
A weekend of journeying with Dances of Universal Peace, Zikr (Remembrance) and expanding our Hearts through the profound teachings, poems and stories of Rumi.
Come, let Rumi's inspiration, passion, and the power of his living words speak directly to your Being. Open the way to see and experience the Divine in ourselves and each other and to bow to that glory and wonder.
Price
This retreat is $210 plus dana/koha for Sally. The $210 covers all your meals and accommodation. Sally's fee is not set and consists entirely of your Dana offering. Dana (meaning generosity) invites each person to offer according to their means and what the retreat has been worth to them. Dana payment is given at the end of the retreat. This can be in cash, cheque or by internet banking – an account number will be provided. (Please note: there is no Eftpos at Tushita Ashram)
Workshop Facilitators – Sally Platt and Prem Provan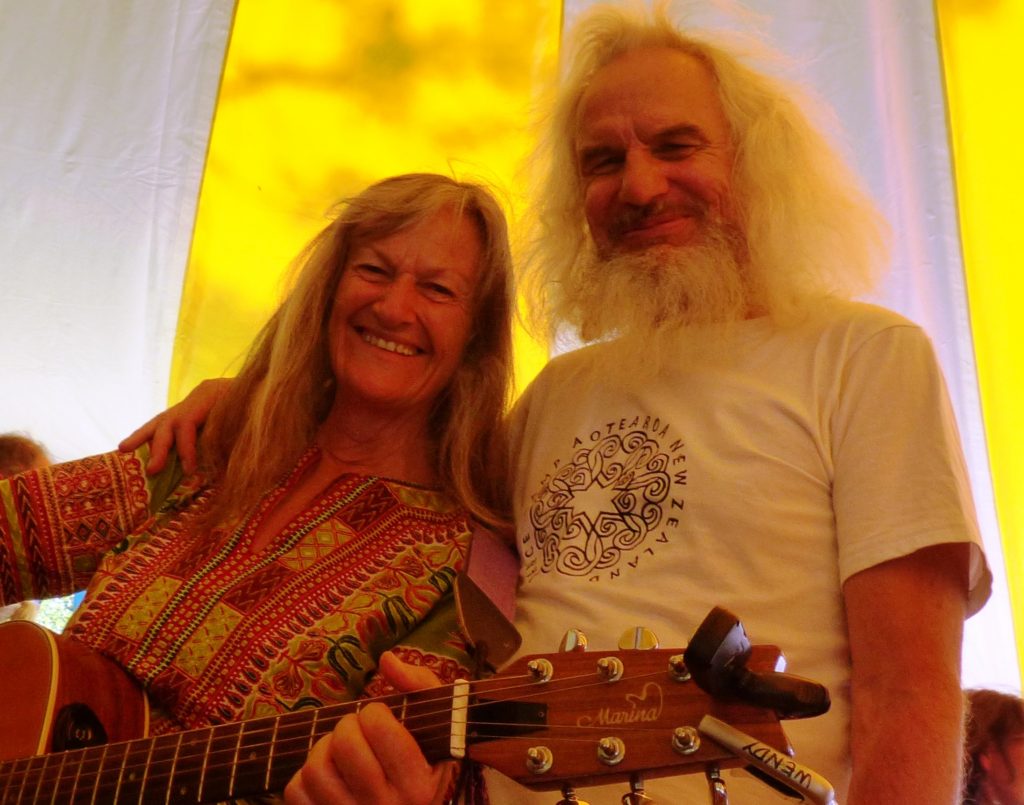 Prem and Sally are certified leaders and trainers of the Dances of Universal Peace. They have been dancing and leading worldwide for many years. In the early 90's Prem began his love affair with both the Sufi path, poetry and teachings of Rumi which have continued to grow and deepen his life since then and have had a profound effect on his life.
Sally connected to Sufism and Middle Eastern poetry several years ago and embraces the message of the Truth of who we are. Sally brings her love of all Life and her passion for the Dances to joyfully guide you on this caravanserai of love.
In recent years, Sally and Prem feel enriched and enlivened by their growing understanding of Life through their study with Wisdom Masters Sri Yanchiji and Arohananda Ma.
"My experience of Sally is that she integrates a deep commitment to loving kindness along with many years of experience with the Dances of Universal Peace (and other spiritual practices). I have danced the Aramaic Prayer cycle with her, feeling joy at the spiritual connection that comes through. She leads the dances from her heart, in a way that is clear, crisp, and attuned to the participants. I highly recommend her as a leader and facilitator."
MJ, Auckland
"Sally creates and holds a safe container in which participants are allowed their own experience without pressure or expectation. This allowing lets people go deeply into the experience of the dance and to feel real meaning within it."
JT, Thames