Long Bay College proudly presents the Rock Musical - WE WILL ROCK YOU!
About this event
WE WILL ROCK YOU tells the story of a globalized future without musical instruments. A handful of rock rebels, the Bohemians, fight against the all-powerful Globalsoft company and its boss, the Killer Queen; they fight for freedom, individuality and the rebirth of the age of rock. Scaramouche and Galileo, two young outsiders, cannot come to terms with the bleak conformist reality. They join the Bohemians and embark on the search to find the unlimited power of freedom, love and Rock!
WARNING: Strobe and Smoke Effects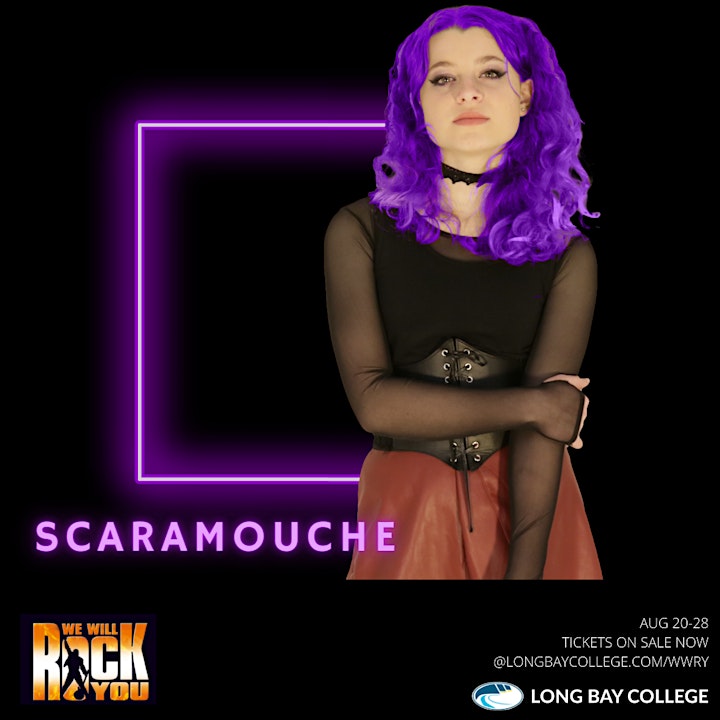 Organiser of We Will Rock You - Show #4
Long Bay College's Performing Arts Faculty is a vibrant, creative and talented space. We have wonderful performances throughout the calendar year. These include the College Production, the Dance Show, Kapa Haka, Sheilah Winn Shakespeare Festival, Showquest, Big Band, Concert Band, Jazz Combo, String Orchestra, Rockquest, Massed Choir, Voxette Elite Choir.