Live virtual event sharing how these Wonder Women achieved financial freedom through property. Exclusive strategies & successes revealed.
About this event
Wonder Women 2021 Summit : 26 June 2021
Empower + Educate = Potential
If you're looking to get ahead, or create some financial stability for your family, this will be three hours of your life that will start you on an incredible personal journey.
Join Belinda Beatty, Helen Yu and Jeanette Southey on this exclusive live streamed summit and learn some of the strategies they have applied and some of their insights on how they built significant passive income through real estate.
These successful women who have become property investors will share their personal journey of how they each created multi- million dollar property portfolios by following a time-proven Wealth Mentor strategies. None of them started with millions in the bank, but by learning and applying the strategies learned in Wealth Mentor they have been able to increase their wealth, build a passive income stream and create financial freedom for themselves and their families.
They now spend their time helping their communities and helping others to create their financial freedom through property investing.
All those questions and thoughts we tell ourselves like, where and how do I start with property investment, it seems so overwhelming, I don't think in numbers, I don't know the jargon and language of property investing, how will I know I'm not being sold a lemon etc – we take these and show you how we do it at Wealth Mentor. These are normal questions and fears.
You'll be surprised at how easy the concepts and strategies of property investing are to learn when you have the right mentor.
Who are the speakers?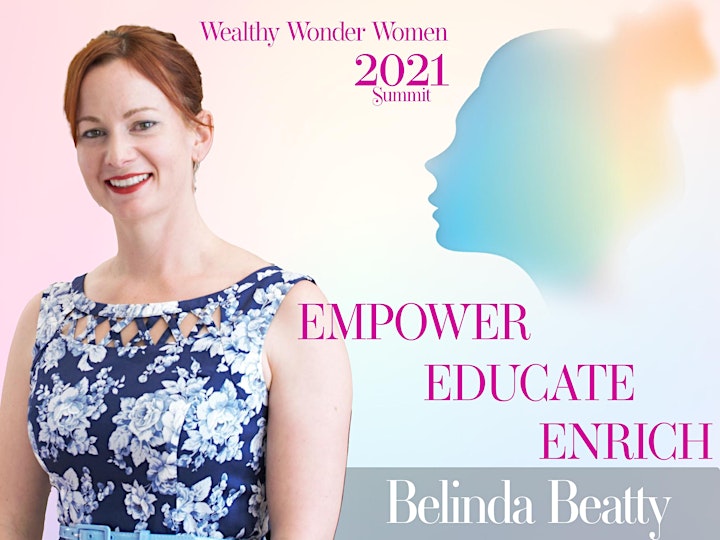 Belinda Beatty
Travelling the world, flying aircrafts as an Airforce Flying Instructor, Belinda always questioned, that there must be a better way to get ahead, rather than relying on a salary. When she discovered and understood the opportunity in property she went straight into the deep end, building a multi-million dollar portfolio with a six-figure passive income in a few years.
Belinda has a strict approach to investing, scrutinizing each deal to ensure she receives capital gains and life-changing cashflow. A West Australian at heart, Belinda now resides in Raglan, New Zealand with her growing family, taking advantage of great investing opportunities and the totally rad surf lifestyle.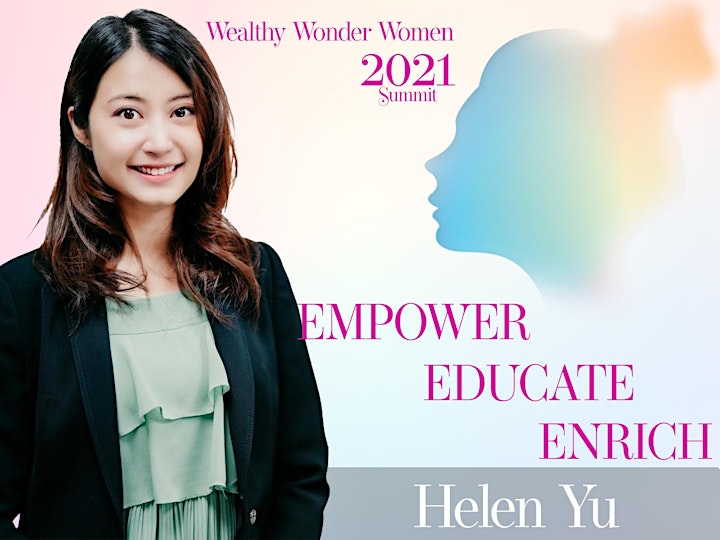 Helen Yu
A chartered accountant by trade, Helen has built an impressive international buy and hold portfolio with properties across New Zealand and the UK. Helen's portfolio consists of single tenancies, boarding houses, complex developments and subdivisions - where she retains the new builds for the cashflow.
Helen created a six-figure passive income stream in two years. Since then she has continued to grow her portfolio while passing her knowledge on to her family and her students, helping them them to thrive and create financial freedom through property as well.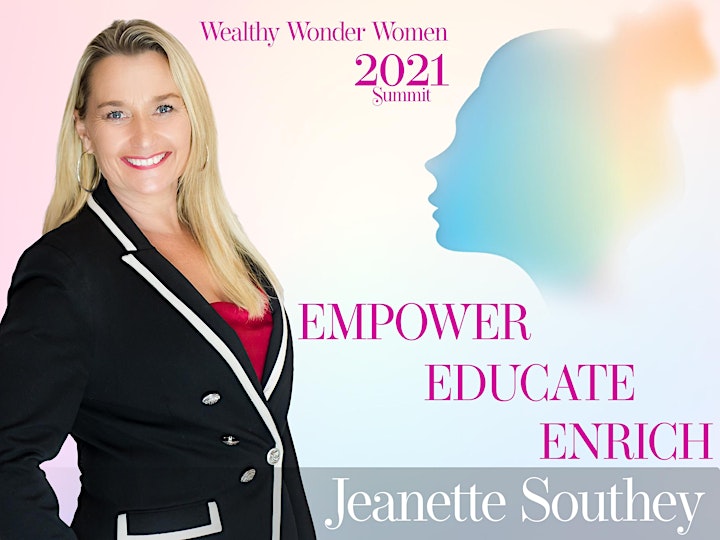 Jeanette Southey
With over 20 years experience in property investing, developments and business, Jeanette has learnt a thing or two when it comes to property. This has led to Jeanette becoming a successful investor and mentor within the Wealth Mentor Team.
With her interior design background, she has renovated many houses and created award winning homes. Together with her husband Paul they have developed a hugely successful building company and property portfolio.
Jeanette's enthusiasm to share her experience's and knowledge continuously inspires others to learn and apply her tried and tested strategies.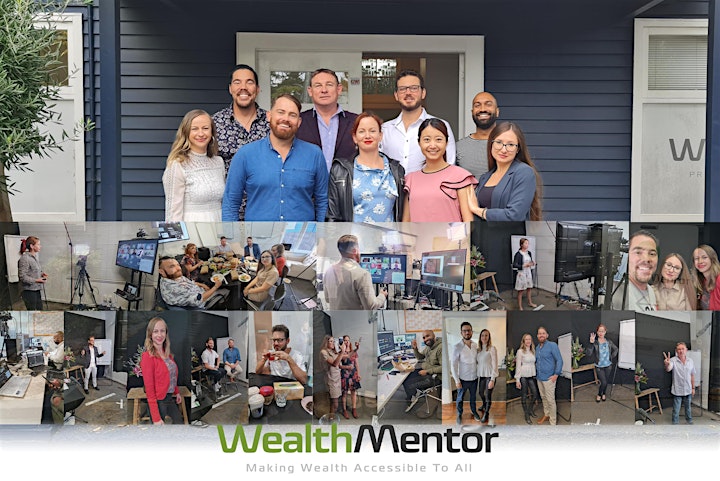 About Us
Wealth Mentor is Australasia's leading wealth education provider and has been teaching time-proven strategies since 2005.
We teach real strategies that work in property, business andshares. . We provide you with the tools and mindset development to achieve your goals and ultimately financial freedom.
Our speakers and mentors are investors themselves - they have a combined experience of over 100 years of property investing, and well in excess of half a billion ($500,000,000) worth of property. They know what it takes. They know this is more that just applying a strategy. They actively coach you to achieve the personal growth required to move past fear and step into your potential.
Our mentors and speakers have appeared on numerous TV programmes including Breakfast Show, Campbell Live & Our First Home, as well as being featured in multiple publications which include NZ Herald, NZ Property Investor Magazine, Metro Magazine and NZ Woman's Weekly, amongst others. They have also written multiple international bestselling books.
This is your investment - in yourself and your future.
Thank you for choosing Wealth Mentor.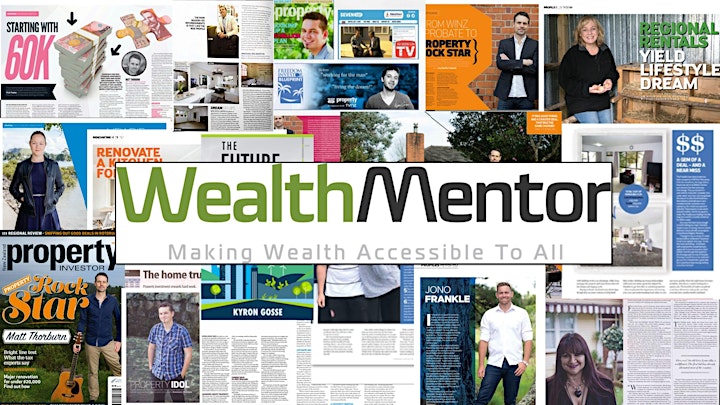 Organiser of Wealthy Wonder Women 2021 Summit
Wealth Mentor was formed to provide a quality wealth creation, personal development and education service to New Zealanders & Australians who want to create a better life for themselves and their families. Our team delivers outstanding value in imparting knowledge, and access to their truly amazing network of connections, to help New Zealand & Australian property and business owners alike. As well as those looking for personal development to get that extra abundance from their life.