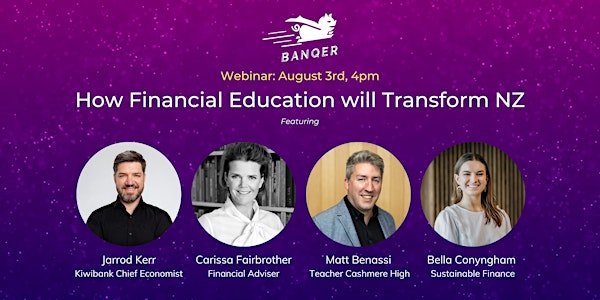 Webinar: How Financial Education will Transform NZ
Financial literacy is a powerful tool for social change. How do we use this to tackle New Zealand's current and future challenges?
About this event
How can educators equip our young people to build New Zealand's future? The world is rapidly changing across social, financial and environmental spaces.
In this webinar, Banqer explores how financial education can transform New Zealand, the crucial role our education system plays, and the tools educators need to prepare our children for the future.
An expert panel with Kiwibank's Chief Economist Jarrod Kerr, Award-Winning Teacher Matt Benassi, Financial Advisor Carrissa Fairbrother and Sustainable Finance Advocate Bella Conyngham will share their insights.
Reserve your free spot here.