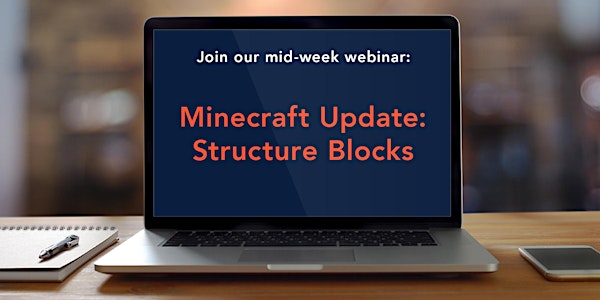 [Webinar] Minecraft update: what can you do with structure blocks now?
Let's explore what's new with Minecraft Education Edition structure blocks!
About this event
The Minecraft Education Edition GOAT update (Greatest Of All Time) from November 2021 came with some neat new changes to structure blocks. It's now possible to build something and then duplicate it into the same world. This makes big building projects much more efficient.
Join Digital Fluency Facilitator Steve Voisey for this 25 minute webinar and learn how to:
access the structure block
export a Minecraft object as a 3D file
duplicate buildings or parts of buildings in Minecraft
Can't make it at 4? Sign up anyway and we'll send you the link to view the webinar recording, or get in touch with one of our team who can help you out.