Weekend Earth Village Wellness Retreat An Earth Village Wellness Retreat for all ages and levels of experience.
About this event
Venue: Earth Village, 1112 Pungaere Road, Waipapa
About Earth Village: Earth Village is a 386-acre (156ha) block of native New Zealand forest and pines located on the edge of the Puketi Forest near Kerikeri. Features include spectacular views, amazing natural landscapes, tranquil spaces, walking tracks, meditation platforms and gardens designed to awaken the senses, calm your mind and invigorate your body.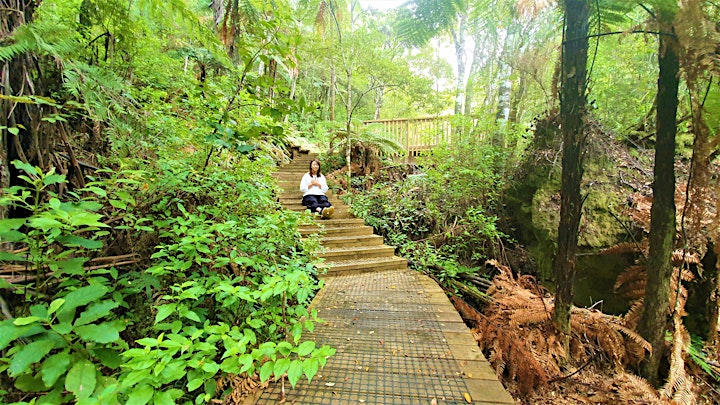 Rate: $390.00pp or $360.00pp for a Double
When:
- Saturday 27 and Sunday 28 March
- Saturday 15 and Sunday 16 May
Meeting Point: Meet at the entrance to Earth Village (1112 Pungaere Rd, Waipapa) at 10am.
Start & Finish times:
Day 1 – Saturday (10am – 5pm)
Day 2 – Sunday (9am – 4pm)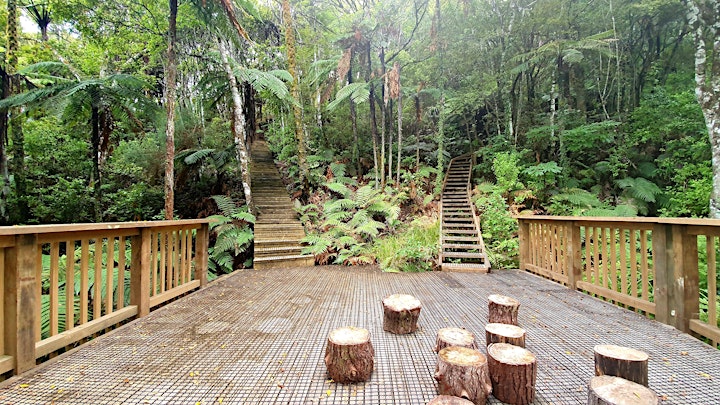 Program Includes:
• All program activities at Earth Village
• One night's accommodation in a new Earth Village cabin
• Meals (1 x breakfast, 2 x lunches and 1 x dinner)
• A copy of the book, 'I've decided to live 120 years' written by Ilchi Lee, the founder of Earth Village.
Activities Include:
• Nature-based meditation experiences including forest walks.
• Yoga, Qigong and Breathing exercises for beginners.
• Self-healing practices.
• Fun learning and lots of sharing
Optional activities that can be paid for onsite include:
• A meridian healing massages
• A Hot Sauna and Cold Bath experience
Selling Points of the Retreat
• Design and complete a life without regrets.
• Live the rest of your life full of abundant health and vitality
Pre & Post Accommodation Special Offer:
Make the most of your visit to the Far North and stay an extra night before or after the retreat. We are happy to offer a special rate on either or both of these days at the Haruru Falls Retreat.
The Earth Village is an ancient forest of natural beauty which will help you restore your body's natural healing power. On the Meditation Tours you will walk and breathe and just be you. Special platforms provide wonderful meditation spaces. De-stress and feel the freedom of breath that comes from being in such a beautiful environment. Rejuvenate your life-force in awe-inspiring surroundings.
Additional features of the Earth Village include the 120 Steps Journey – reflect back on your life as you walk the steps, then find purpose and meaning as you plan for your next 60+ years! The Bird of the Soul Garden provides scents to arouse your senses, calm your mind, invigorate your body. Sit, breathe, let go, and smile. Ancient rocks hint at lives lived long ago when the world was simpler, yet grander, untouched by modern concerns of technology and economics. Take time out to feel the grandeur of the earth around you.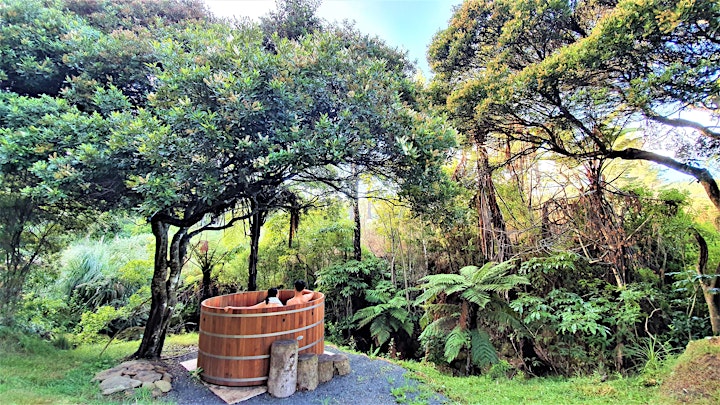 1. Credit Card Payment :
2. Bank transfer  :
06-0594-0223446-02
Doublepine Investment