Welcome Bay Kindergarten's Casino Night
Description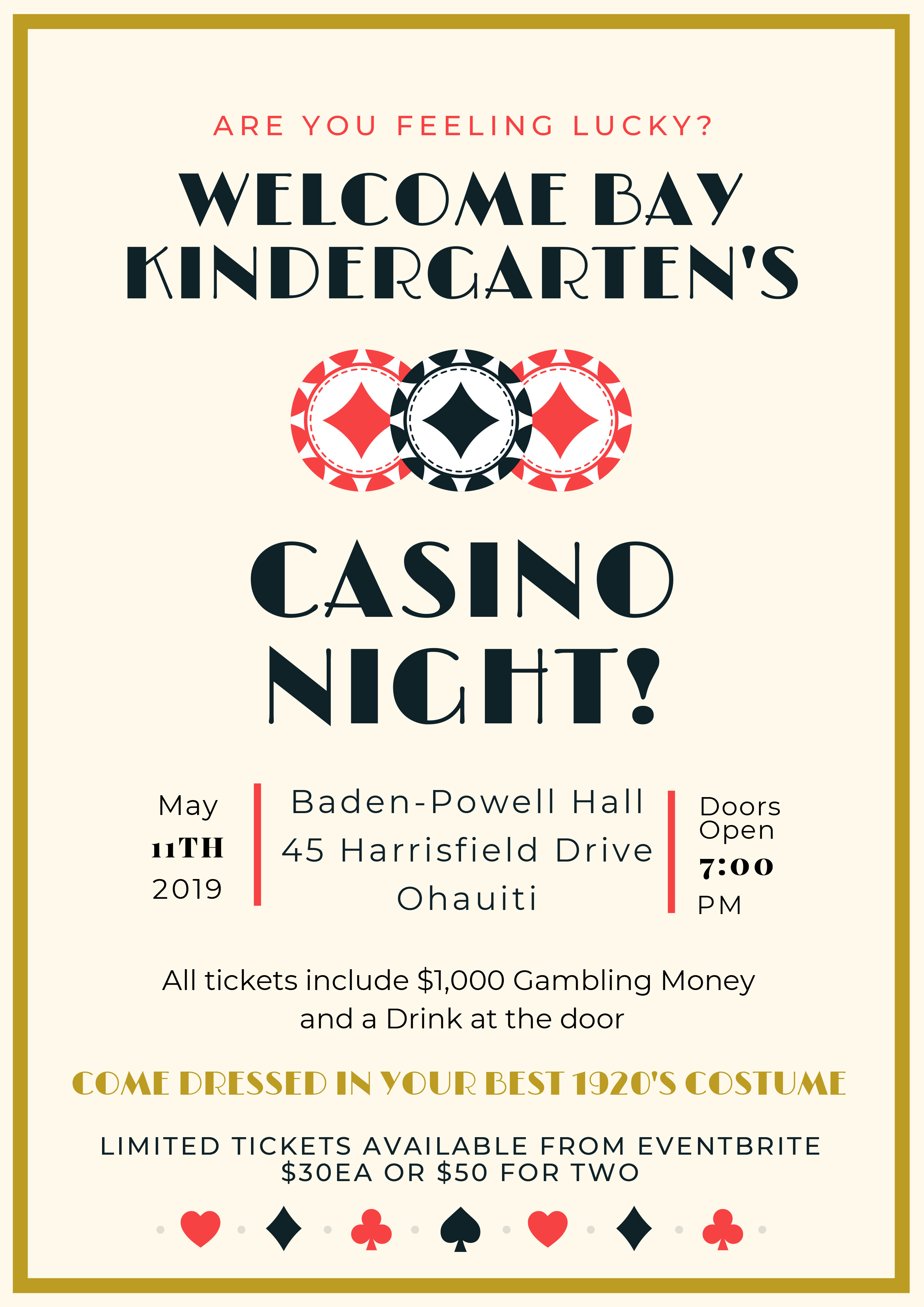 As Kenny Rogers once famouly sang, "You gotta know when to hold em', know when to fold em'". So if your feeling lucky, take a chance and join us for an evening of fun, at our Casino Night fundraiser!
The 1920's themed night will be held at The Baden Powell Centre (next to Ila Park on Harrisfield Drive) on Saturday 11th May 2019.

Ticket's are $30 per person or $50 for 2 (+ booking fee). There are limited ticket's available, so tell your friend's, get your glad rags on, put on your best Poker face and grab your ticket's today!
There will be nibbles/snacks served at grazing tables and a bar to purchase drinks from (cash & eftpos) on the night. Please ensure you have a designated driver so everyone has a safe and enjoyable night.
Sorry, no refunds