High water bills? Want to be a water-conscious kiwi? We'll run through the possible ways of saving water in your home.
About this event
*** Wellbeing Day Out – Workshop 11.00am – Held in Lounge ***
High water bills? Want to be a water-conscious kiwi? Auckland is experiencing a water shortage. We'll run through the possible ways of saving water in your home. Brought to you by EcoMatters Environment Trust and Watercare Services Ltd.
EcoMatters support the community with knowledge and tools to restore nature, reduce waste, ride and fix bikes, and live more sustainably. EcoMatters' aim is to be a focal point (tohu) to connect people and the environment and to nurture a sense of guardianship (kaitiakitanga) for our beautiful planet.
Watercare is New Zealand's largest company in the water and wastewater industry. Watercare supplies more than 400 million litres of water to Auckland every day, drawing water from 27 sources, treating it and supplying it to homes and businesses via a vast network of pipes. Watercare collects, treats and disposes of around 396 million litres of wastewater daily, including trade waste from industry. Watercare also carries out significant work to upgrade and build infrastructure, so as to maintain service levels and provide capacity for a fast-growing population.
https://www.ecomatters.org.nz/
https://www.facebook.com/EcoMattersNZ
https://www.facebook.com/WatercareNZ
*****​
This is a Free Workshop. However capacity is limited, and hence we do require people to reserve their place with a free ticket from eventbrite. We will also use eventbrite to send you workshop reminders and advise you of any changing circumstances or changing requirements due to COVID-19 etc (including cancellation). If you find that you are unable to attend, please cancel your ticket so that someone else on the waitlist won't miss out. Thank you!
*****
Wellbeing Day Out is organised by Mt Eden Rotary and sponsored by the Albert-Eden Local Board (and Albert-Eden Neighbourhood Arts).
*****
Wellbeing Day Out Will Only Proceed At Venue Under ALERT LEVEL 1. For Mt Eden Rotary, the Event Organiser, the health, safety, and wellbeing of our community is our number one priority. We recognise that Events could be a transmission risk if COVID-19 community transmission re-emerges. We also recognise that alert level changes can occur with very short notice. Therefore, for your planning purposes, please note that we will ONLY proceed with the WELLBEING DAY OUT event on a physical face-to-face basis at the Mt Eden Village Centre under ALERT LEVEL 1.
*****
Alert Level 1 Best Practice Risk Management for the Health of Attendees. At Alert Level 1, we need to be ready in case COVID-19 reappears in our community. We will clean frequently touched surfaces with an appropriate cleaning solution to reduce transmission of germs in general. For your part, please:
1. Stay home if you are sick.
2. Register on entry via the NZ COVID Tracer App or via our manual registers.
3. Follow basic hygiene measures, ie, good hand hygiene (wash your hands with soap for 20 seconds and then dry thoroughly OR use the hand sanitiser which we will provide), good cough and sneeze etiquette (cough or sneeze into the crook of your elbow OR into a tissue which you dispose of in a bin and then clean your hands), avoid touching your face (clean your hands before touching your face) AND practice physical distancing (when physical distancing isn't a requirement, you can still play it safe by continuing to keep a distance from people you do not know - use your judgement).
Thank you.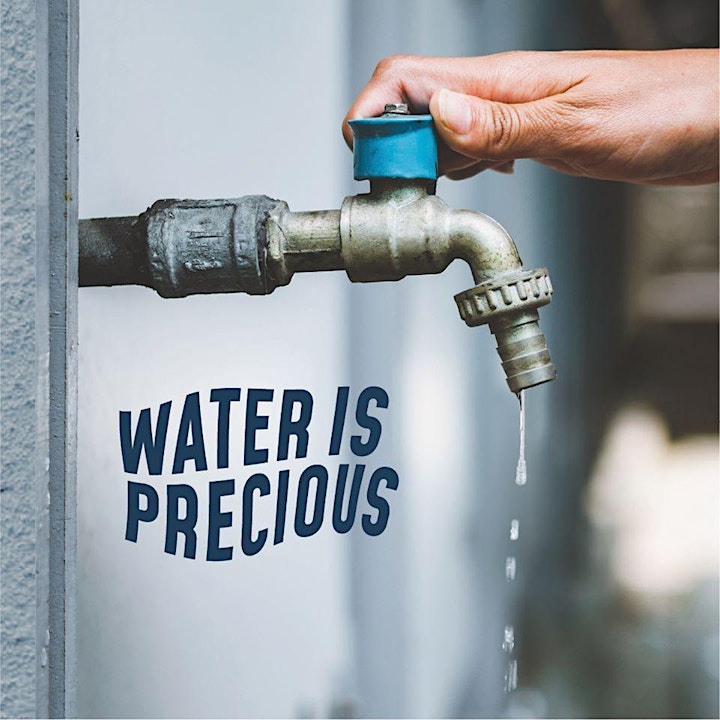 Organiser of Wellbeing Day Out: Be Waterwise With EcoMatters Environment Trust
This event is organised by Mt Eden Rotary which is a small service-oriented club comprising a cross-section of people who meet most weeks for friendship, planning and networking. Mt Eden Rotary meets most Tuesday nights, usually at a local venue, and usually at 6.30pm. If you would like to help the community in some way, and are keen to associate with like-minded people, yet do not want to make a huge time commitment, then we are the club for you. If you are interested in becoming a member or learning more about us, please come along and meet us. Email mtedenrotary@gmail.com or contact Frances Loo 021-635027 to confirm the details of our next meeting. Visitors and new members are very welcome.
mtedenrotary@gmail.com
www.mtedenrotary.org.nz
www.facebook.com/MtEdenRotary