Description
Wellington Airport runway extension, to be or not to be?
The Electra Business Breakfast Kapiti is delighted to be hosting Steve Sanderson, Chief Executive Officer of Wellington Airport. He

will update on the Wellington Airport extension and the broader economic development implications for the Region.
Steve's address is aligned to follow-on from the March Breakfast speaker where Chris Whelan CEO of WREDA spoke on the work of WREDA and economic development within the Region. That breakfast was followed by a forum meeting Chaired by David Webber of the newly formed Economic Development Leadership Group (EDLG).
To have Steve speak soon after Chris's delivery and the EDLG forum is good for Kapiti, especially now the Expressway is open and Transmission Gully and PP2O (and beyond) is preparing for opening in 2020. These significant pieces of infrastructure within our Region will be 'in our lifetimes', meaning Kapiti and Horowhenua are going to be more connected to Wellington and the Airport with the road of national significance. With a potential runway extension, broader economic development opportunities are well and truly open to the Region.
See you there! Book early to avoid disappointment.
---
About Steve Sanderson |
CEO, Wellington Airport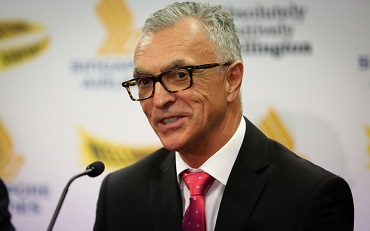 Steve joined Wellington Airport in February 2012. Prior to Wellington Airport, Steve was the CEO for Queenstown Airport for five years. Steve has predominately a career background in infrastructure businesses including three years as CEO for Dynamic Controls a US owned company, General Manager NZ/Australia at Powerco Limited, and General Manager at Lyttelton Port Company. He is currently a Director of Pioneer Generation and Port Nelson.
---
Sponsored & Supported by Electra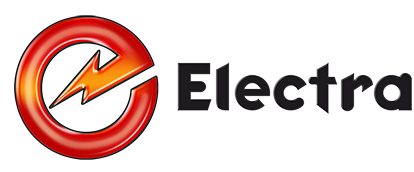 Proudly delivered by Kapiti Business Projects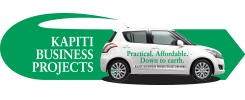 Delicious breakfast buffet (full english) by PartyPerfect Catering

---
Payment Policy
The cost to attend a breakfast is $25 (incl GST). Payment in advance is necessary to secure your seat at the Electra Business Breakfast unless you have a prior arrangement with Kapiti Business Projects. Seats are limited and your registration is taken as a firm booking.
All bookings can be done easily online. Kapiti Business Projects uses Eventbrite to manage Electra Business Breakfast events. This means you need to have your credit card handy as payment is handled in that way. Once you have booked and paid Eventbrite will email confirmation together with a GST tax invoice from Kapiti Business Projects to acknowledge your payment.
Cancellations made within 7 working days of the breakfast will not be refunded. Instead, we welcome a substitute to attend. A full refund can be made if it is made more than 7 working days before the breakfast. You can request a refund from your Eventbrite notification and Kapiti Business Projects will review once notified by Eventbrite.