[Wellington Screening] - "In the Name of Confucius" - What is Hidden under...
Description
Award-winning documentary In the Name of Confucius is the first film exposing the growing global controversies surrounding the Chinese government's multi-billion dollar Confucius Institute (CI)—a loss of academic integrity, violations to human rights codes, foreign influence, and even potential infringements on national security.
The film will be premiered in Wellington, screening at Victoria University for free and open to public - a rare opportunity to join people across different sectors and meet stakeholders. Additional screenings are being held right around New Zealand, and anyone with an interest in education, human rights, moral ethics, or foreign influence such as soft power, must see this documentary.
There are Confucius Institutes in 3 New Zealand universities and 30 Confucius Classrooms in New Zealand schools.
In the Name of Confucius has won 10 international awards and nominations, and seen highly successful screenings in America, Canada, United Kingdom, Poland, Taiwan, Spain, South Africa, and Germany. It also had two engaging screenings and panel discussion in Sydney and Canberra, Australia in June, 2018.
Audiences described the film as an eye-opener to a hidden truth and a timely reminder of an important issue—how we should deal with the unintended outcomes of our strengthening ties with a rising Communist China, as Beijing spends an estimated $10-billion annually on "external propaganda", including the Confucius Institute initiative.
Film screening will be followed by Q&A with Doris Liu – Producer, Director, Writer of In the Name of Confucius
Doris Liu is an award-winning documentary filmmaker and journalist based in Toronto, Canada. As a Chinese immigrant, her passion is to tell compelling China stories that are rarely seen, yet essential for the world to understand its relationship with China.
A former video journalist, Doris won the award for the Best Multicultural TV Story for her insightful coverage of high-profile hate crimes against Asian anglers.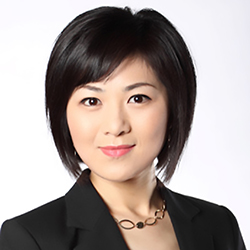 SUPPORTED BY: Friends of Tibet NZ
This is a free event
The documentary trailer can be viewed at: https://www.youtube.com/watch?v=KYa55jk2uVI
The film website: http://inthenameofconfuciusmovie.com/
Like us on Facebook https://web.facebook.com/HumanRightsDocoScreeningsNZ/
This is an external event therefore it does not reflect the views, thoughts, and opinions of the university.