Get qualified and make a difference to the health and well-being of others.
About this event
Please register for Open Day and we will email you with a new date once we have a clearer picture on the Covid Restriction Levels.
TURN YOUR PASSIONS FOR NATURAL HEALTH INTO A PROFESSION
Find out more about a career in the Health and Wellness industry.
Where could a qualification in Natural Health and Medicine take you?
Come and visit us on Saturday 11 September 2 pm - 4.30 pm
We are opening the doors to the College and we look forward to welcoming you.
Take a tour of our campus classrooms, facilities and gardens
Enjoy the stalls in our Wellness market place
Visit our purpose built student training clinic - The Prema Clinic
Talk with tutors and find out more about our courses
Meet our graduates and hear about the jobs they are doing now
Find out more about student loans, Fees Free, study options and timetables
This is a fun and informal afternoon where you can discover if a career in Wellness, Natural Health and Medicine is right for you.
Courses starting in February 2022
Diploma in Wellness and Relaxation Massage - 1 year
Bachelor of Naturopathic and Herbal Medicine - 3 years
On the day
Campus Tours running from 2pm - 3pm
Enjoy the market place stalls, neck & shoulder massages and herbal manufacturing demonstrations from 2pm - 3.00pm
Welcome - 3pm
Course presentations and a chance to meet tutors and graduates - 3.15pm
Chat with our Enrolments team from 4pm
Don't just dream about making a change, register for free, come along and find out if Wellpark College is right for you.
Why study with Wellpark College :
We have been teaching Natural Health courses for over 30 years.
We offer NZQA accredited courses
We will help you in obtaining Study Link Loans and Fees Free
You can trust us to provide you with a 1st class Education.
Not only does Wellpark College offer an excellent standard of education with both holistic and scientific learning, but we are also leaders in Natural Health research. We provide a warm and caring environment in which to study.
Our campus is set in 19 acres of native bush and gardens and yet only a 5 min walk to the Albany Westfield Mall, motorway links and main bus depot, offering the best of all worlds.
You'll be part of a great community of people who think and feel about natural health and wellness as you do.
Our graduates are in high demand in the workplace with 89% of graduates now working in relevant fields of employment.
Whether you need a career change, you are looking for a job that will work around your children or you want to work in a field that makes a difference to the health and well-being of others, then come along and discover how studying at Wellpark College can help you achieve your goals.
Turn your Passion into your Profession and make a real difference in the world.
Call 09 360 0560 for more details or see our website www.wellpark.co.nz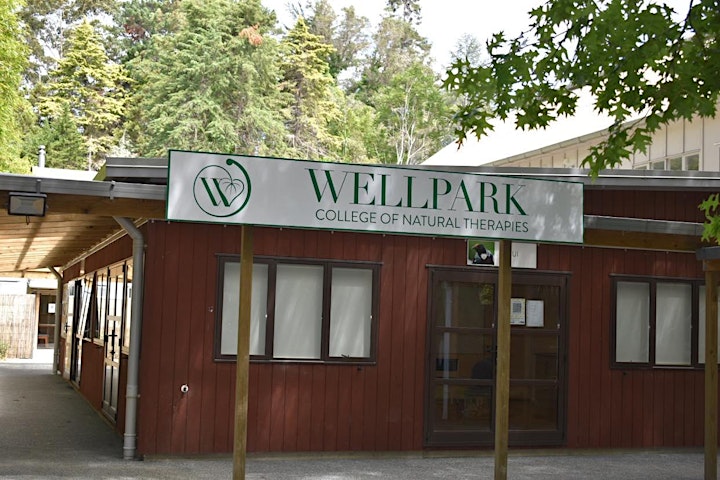 Organiser of Wellpark College of Natural Therapies ~ Open Day
About Wellpark College
As New Zealand's leading natural therapies tertiary provider we have a lot to offer. We are a NZQA-registered private training establishment. We offer tertiary education in , Herbal Medicine, Naturopathy, Massage and Nutrition.
 Our College is widely known for its award-winning tutors with many of our programmes structured to combine technical knowledge with high levels of personal development. Wellpark College is proud of the high calibre of our tutors and academic staff, offering academic excellence and robust industry experience in one of Auckland's finest suburbs.
 The future for natural therapies is exciting. The use of natural medicines is growing annually as individuals take responsibility for their health and well-being. The more paternalistic models of medicine are being challenged. The first goal for natural therapies students is to find out how to manage their own physical health, mental well-being and spiritual awareness.