Join us to discover your next outstanding investment opportunity – a VIP networking & Pre-Market Launch of the to-be-built Westside Villas.
About this Event
RE/MAX Revolution would like to invite you to our VIP Off-market Pre-launch for our top investment opportunity at Westside Villas.
Coming up are 63 terrace houses, across 7,305sqm of land, exclusively available to you from $599,000.
Secure your unit with 10% deposit - Only $5,000 is required on acceptance. Completion is proposed for first quarter 2022.
Westside Villa offers:
2-Bedroom Terrace Houses
2-Bedroom Terrace Houses with carpark
3-Bedroom Terrace Houses with carpark
3-Bedroom + Study Terrace Houses with carpark
Location: Great North Road, Henderson;
20 minutes to Auckland CBD
2 minutes to West City Waitakere
2 minutes to Henderson Train Station
With Auckland's record breaking capital gain's in property the market is moving fast. Demand for property is at an all time high and interest rates at an all time low.
This is a Golden Opportunity – Invest now.
This project will sell out fast before it even hits market. Your urgent attention will be required here if you want to invest in the best location Henderson has to offer.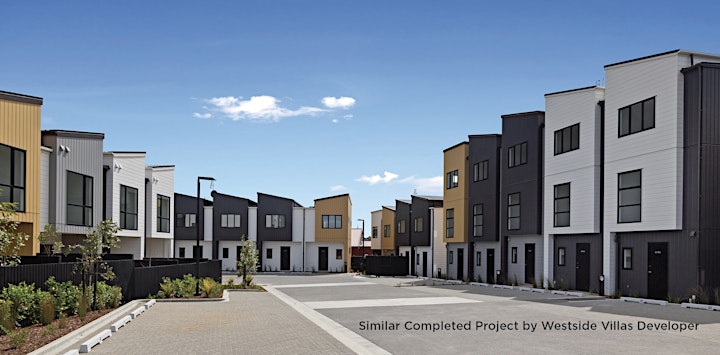 Grab this opportunity to expand your knowledge and arm yourself with current skills to grow your personal wealth. Plus meet and hear from Don Ha, Real Estate Expert for 26 years and RE/MAX New Zealand CEO.
Don will share with you:
commentary on the current state of the NZ Real Estate Market;
how property investment can be a driver for your own wealth creation;
what makes a property a great investment opportunity for you;
how to leverage your current equity to buy in the right development;
how location keeps properties positively geared in the years to come;
how you can be an owner or investor in the stunning new Westside Villas property release
Get to know Don's trusted Project Marketing team and have your burning questions about property investment answered.