"One of the hottest and exciting acts to emerge in NZ in the last 18 months" - Paul Ellis, NZ Idol_NZ Got Talent, Former Sony Music Exec
About this event
Due to covid-19 our 27 February 2021 show is POSTPONED to Saturday 27 March 2021. All tickets already purchased will automatically transfer to the new date. For more ticketing information please see below.
"One of the hottest and exciting acts to emerge in NZ in the last 18 months" - Paul Ellis, NZ Idol_NZ Got Talent Judge, Former Sony Music Executive.
Crowds fall in love with the energy, musicality and fun White Chapel Jak bring to every performance. Prepare to be swept away with groovy funky beats and a live experience like no other!
The breakthrough band have played have sold out shows on tour as well as playing festivals around the country. In January 2021 they headlined again at the Auckland SeePort Festival, accompanied by the Auckland Symphony Orchestra, to a crowd of 15,000. They opened for Alanis Morrissette at the 2018 Summer Concert Tour and Bonnie Tyler at 2017 Summer Concert Tour, claimed the RNZ Battle of the Covers Band in 2018 and Outstanding Entertainment at the Wedding Industry Awards in 2019.
Lead singer Bonnie Hurunui is loved for her larger than life stage presence and highly impressive sculpted mullèt. Her soulful voice and magnetic personality captivate every audience member.
The masterful Dean Tinning lays out groovy beats and you can't help but move your feet. Nicknamed "The Viking" his suitcase bass drum, cajon and percussion practically drives you to the dance floor.
Posessing equal measures of cool and quiet, legally blind Michael White can stand on his double bass while playing big phat funky lines. With a cheeky personality and rather dashing smile to boot, Nathan Boston on lead guitar knows how to truly light up the fret board.
They genuinely love performing and every moment of their journey and dynamic shows reflect this. With a stage that lights up with musical wizardry, laughter and love, it's easy to see why audiences of every age fall for them wholeheartedly, their music and their story.
Doors open: 7.30pm
Band on stage: 8.30pm
Band finish: 11.00pm
R18 event
Refund instructions:
Should you no longer be able to attend the event, you have the option to request a refund prior to Saturday 20 March 2021. Click this link for more information.
https://www.eventbrite.co.nz/support/articles/en_US/How_To/can-i-get-a-refund?lg=en_MY
For all other enquiries please email info@whitechapeljak.com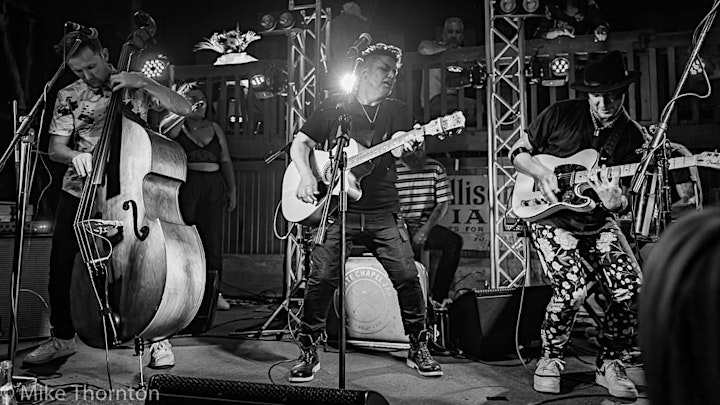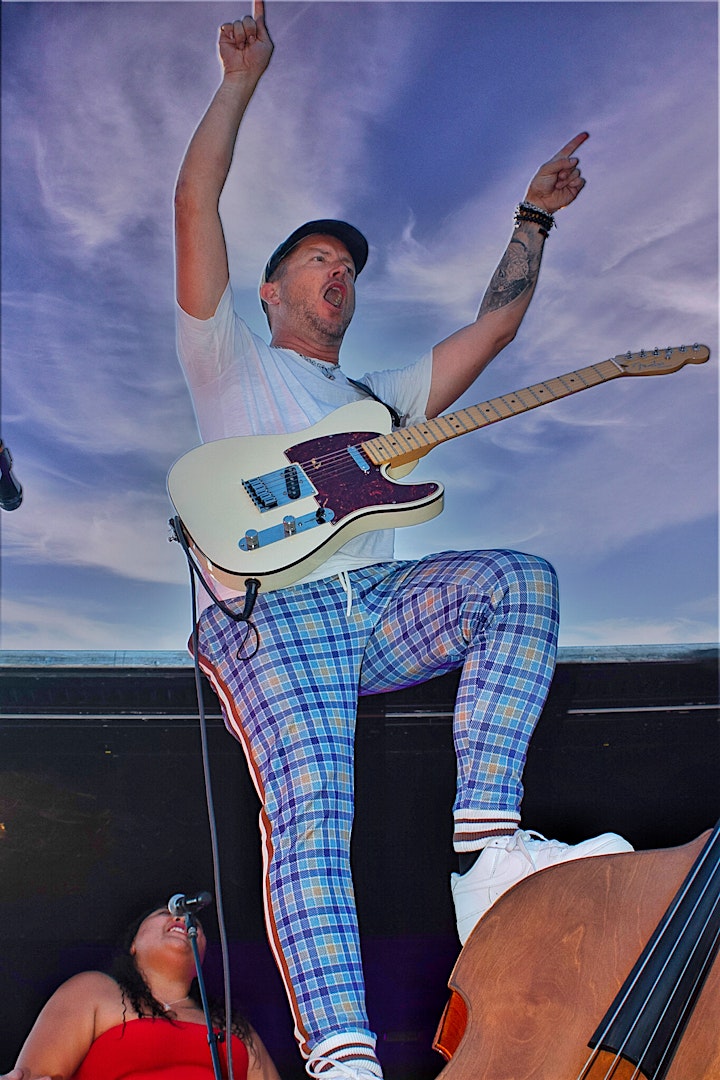 Organiser of White Chapel Jak @ Leigh Sawmill Cafe
"One of the hottest and exciting acts to emerge in NZ in the last 18 months" - Paul Ellis, NZ Idol, NZ Got Talent Judge, Former Sony Music Executive.
White Chapel Jak, quickly built themselves a reputation for one of the best nights out. Whether it be a crowd of five or 15,000 White Chapel Jak brings an energy you can't help but dance along with. All the classics and more, this band is one to watch!
Super star leading lady, Bonnie Hurunui ready to dazzle with her magnetic energy, the beautiful and talented Viking drummer, Dean Tinning holding their heartbeat strong and steady, and the charming and fiery, Nathan Boston, locked and loaded with his catchy riffs and flawless flourishes, this band has a sound like none other.
From playing at markets for wheel barrows of produce to selling out their own shows, what started as a dream has become a well earned reality for White Chapel Jak. With over 800 gigs, 200 weddings, and many parties, celebrations and good times under their belt, they have become renowned for capturing and delighting audiences all over New Zealand.