Let the GOOD TIMES roll in 2022! New year, new original music, new vibes and always a good time!
About this event
White Chapel Jak are thrilled to announce NEW TOUR DATES for their GOOD TIME TOUR IN 2022.
Fans know it's always a good time with hugely-popular White Chapel Jak. Not even bloody ole covid-19 can hold them back from playing their hearts out to their loyal and loving crowds. And that's exactly what they plan to do, having had to postpone their 2021 Good Time Tour to 2022.
With all that pent up musical energy you're not gonna wanna miss this! So join them to celebrate the freedom of sharing great music and fun times together.
White Chapel Jak have opened for Ben Harper and Alanis Morissette, and entertained more than 15,000 people at the SeePort Festival in Auckland performing with the Auckland Symphony Orchestra two years in a row. The majority of their shows around New Zealand sell out as their reputation and following has grown. Once you've been White Chapel Jak'd you can't go back!
Nailing ballads through to bangers that span decades of hits you can expect a lot of singing and dancing as usual. The best new news of is that the bands playlist now features their original music (woo hoo!) Their debut single "Good Time" (to be released this summer) has been described as "A catchy, soulful roots style Kiwi song smooth in its delivery of a summery theme. Dig a little deeper however and the lyrics take you on a journey of self awareness, empowerment and finding ones true self amidst the noise and challenges of a busy world."
Super star leading lady Bonnie Hurunui has a powerhouse voice and charisma poised to dazzle with her magnetic energy. The beautiful and talented Viking drummer, Dean Tinning holds the beat with heart and soul, and the charming and fiery, Nathan Boston is locked and loaded with his catchy riffs and flawless flourishes. The band will be joined by special guest artists.
"There's nothing we love more than the energy and vibe of our crowds having a bloody good time," Bonnie says. "So that's what our shows and music are all about – the best that life has to offer, good tunes, good people and good times."
The Good Time Tour kicks off on Easter Weekend on 17 April 2022 at the Coroglen Tavern, Coromandel and plays out in their favourite spots including Leigh, where it all began for the band seven years ago. Other shows include Mt Maunganui, Whangarei, Napier, Gisborne and the epic tour finale will take place at the Powerstation in Auckland on 28 May 2022.
**** This show was original scheduled for 22 October 2022 and postponed due to covid 19. All tickets already purchased will automatically transfer and be valid for the new date. ****
This show is R18.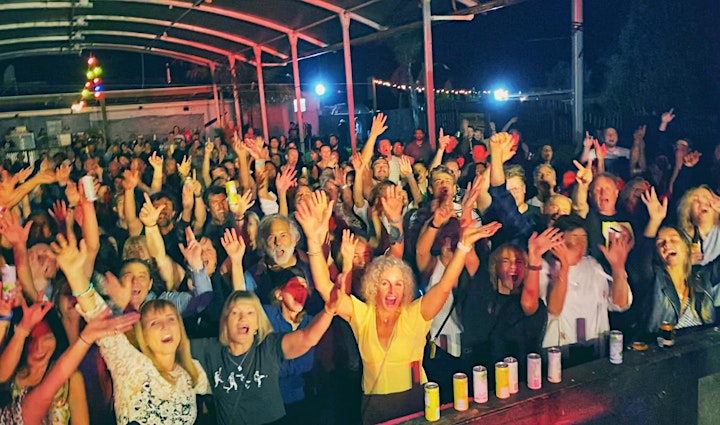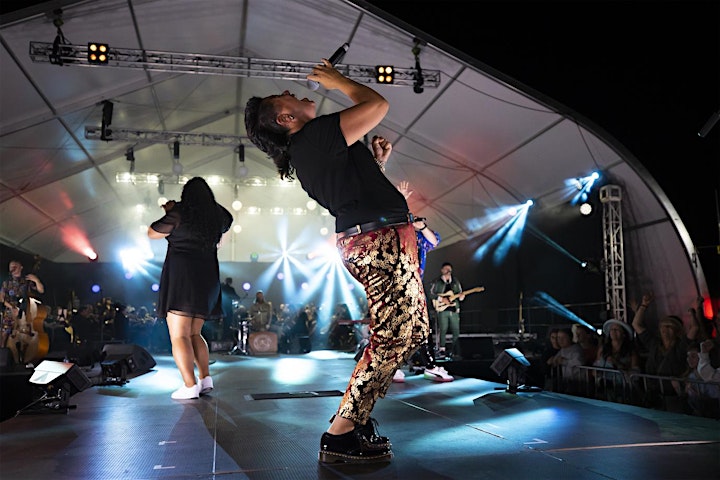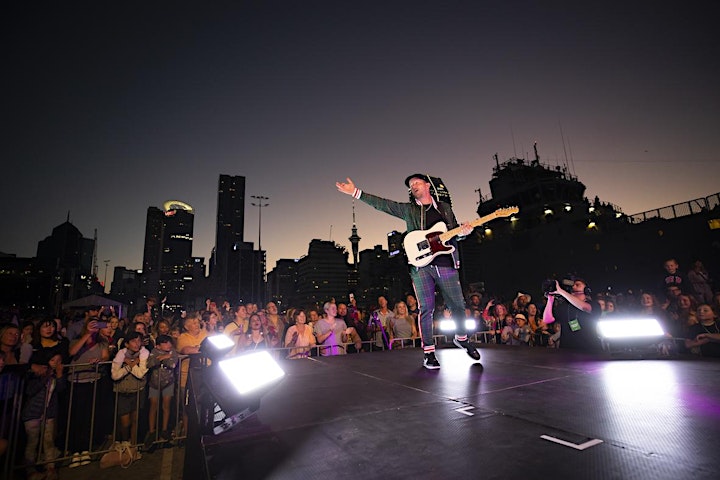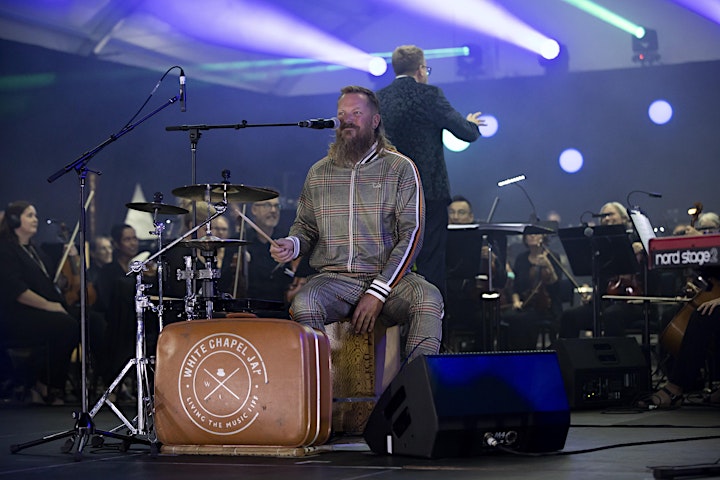 Organiser of White Chapel Jak @ Napier
"One of the hottest and exciting acts to emerge in NZ in the last 18 months" - Paul Ellis, NZ Idol, NZ Got Talent Judge, Former Sony Music Executive.
White Chapel Jak, quickly built themselves a reputation for one of the best nights out. Whether it be a crowd of five or 15,000 White Chapel Jak brings an energy you can't help but dance along with. All the classics and more, this band is one to watch!
Super star leading lady, Bonnie Hurunui ready to dazzle with her magnetic energy, the beautiful and talented Viking drummer, Dean Tinning holding their heartbeat strong and steady, and the charming and fiery, Nathan Boston, locked and loaded with his catchy riffs and flawless flourishes, this band has a sound like none other.
From playing at markets for wheel barrows of produce to selling out their own shows, what started as a dream has become a well earned reality for White Chapel Jak. With over 800 gigs, 200 weddings, and many parties, celebrations and good times under their belt, they have become renowned for capturing and delighting audiences all over New Zealand.