WHPC Australasia Chat: Career journeys in data science
This WHPCAusNZ virtual meetup is part of Data Science Week (https://datascienceweek.org/).
About this event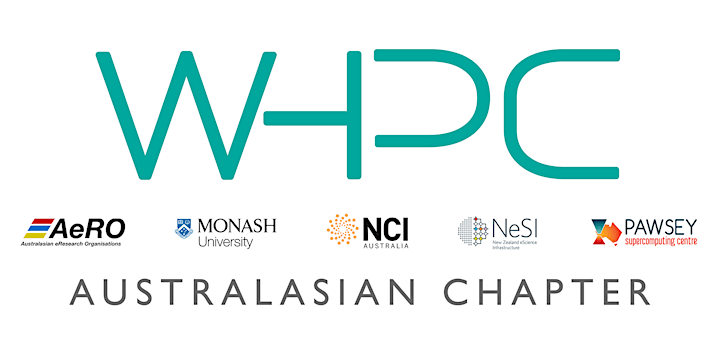 Join the Women in High Performance Computing (WHPC) Australasian Chapter for a conversation about career paths, self-advocacy, 'lessons learned' at various career stages, and other career experiences of women in Data Science , eResearch, and HPC roles.
We're rounding up a few guests who will share perspectives from their early/mid/late career roles, but overall this session is aimed to be very conversational with attendees welcome and encouraged to ask questions, share their own stories, and connect with peers and allies within the Australasian Data Science, HPC, and eResearch communities.
Who Should Attend
Anyone interested in learning more about or sharing experiences of women navigating career pathways in fields of Data Science, HPC, and eResearch. This includes male, non-binary, and other allies! Everyone is welcome to join the conversation.
More Information
If you have any questions or would like more information about this session, please email WHPC@aero.edu.au.
Additionally, consider subscribing to our mailing list to stay updated about other WHPCAusNZ events.
WHPC Australasia Chapter
WHPCAusNZ is a collaboration between New Zealand eScience Infrastructure (NeSI), Monash University, Australasian eResearch Organisations (AeRO), NCI Australia, and the Pawsey Supercomputing Centre. For more information on the Chapter and ways to connect with the community, visit https://aero.edu.au/whpc/.