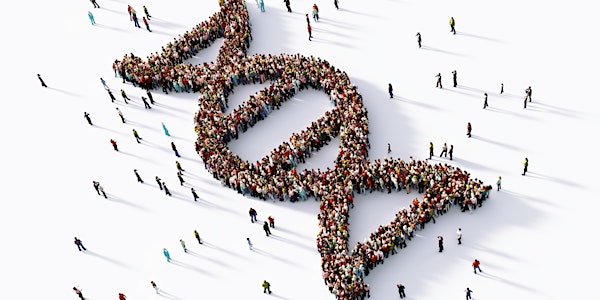 Why Do We Need Personalised Medicine in Cancer? The Case of The EU & China
Why Do We Need Personalised Medicine in Cancer? The Case of The EU and China
About this event
Cancer is a devastating disease that kills hundreds of thousands of people every year. The rapidly evolving field of personalised medicine is playing an increasingly important role in the prevention, diagnosis and treatment of cancer. Much investment is being made in research related to personalised medicine to improve health outcomes for patients.
Integrating China in the International Consortium for Personalized Medicine (IC2PerMed) project is a Horizon 2020 Coordination and Support Action which aims to provide policy makers with key solutions to enable the convergence of a common approach to personalised medicine. IC2PerMed aims to support collaboration between the EU and China on personalised medicine research, innovation and policy developments.
During the webinar, thought leaders from Italy and China will discuss why we need personalised medicine for cancer and provide examples and recommendations for effective implementation of this approach in different settings.
This is a free event - registration required
This project has received funding from the European Union's Horizon 2020 research and innovation programme under grant agreement No 874694.
By registering for the Webinar, under all relevant data protection legislation and according to the WFPHA Privacy Data Policy you are informed and consent to the following points:
- This webinar will be live-streamed and recorded and this recording used as deemed appropriate by the Organizer;
- You will be put in the Delegates' mailing list, the Organizer may send you e-mail messages it feels may be of interest to you (e.g. invite you to other events organized by the Organizer);
- The Organizer communicates with you by email and may use your personal information for the internal purposes which will include accounts processing and internal analysis of delegates;
- The Organizer can disclose your contact information to contractors who provide services in respect of the Webinar, but these parties are not authorized to distribute, sell or rent users information;
- You have the right to withdraw your consent from WFPHA communications at any time. You may opt out of all WFPHA communications by contacting secretariat@wfpha.org.