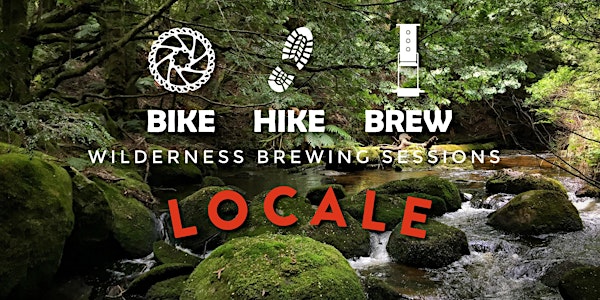 Wilderness Brewing Sessions - Fly Tying, Fly Fishing & Brewing Workshop
Location
Rubicon, Victoria
Australia
Refund policy
Refunds up to 7 days before event
Eventbrite's fee is nonrefundable.
Description
The Wilderness Brewing Sessions are about creating a space to explore specialty coffee in the great outdoors.
From curious minds to specialty coffee enthusiasts, the Sessions are perfect seasoned explorers and urban cafe dwellers alike.
The November Session promises to be one of the most epic and adventurous yet; an entire day fly tying, fishing, and brewing workshop in the beautiful Rubicon Valley, approx 2hrs north-east of Melbourne CBD.
With absolutley zero experience necessary, come and join us for beginners introduction into fly tying, fly fishing, with a specialty coffee outdoor brewing workshop thrown in for good measure! Lunch will be provided, featuring local artisan baker Scott Megee's sensational baguettes from The Artisan Crust.
There will be the opportunity to learn the basics of fly tying and tie a couple of your own to take to the streams! There's little more satisfying than catching a trout on a fly you've tied yourself. Streamside casting lessons available for those requiring it before we hit the water and explore some of the more remote streams in the area.
Our Feature Roaster for this Session is Locale Espresso; fuelling us with some of their delicious filter offerings from Abbotsford, Victoria. We'll be exploring these coffees streamside on the Aeropress and Delter brewers in between (hopefully) catching and releasing healthy brown trout!
WHAT YOU NEED TO BRING:
Clothes and shoes suitable for wet-wading in rivers. YOU WILL BE GETTING WET! Waders are recommended but certainly not necessary. Please bring a change of clothes and a towel.
Drinking water
A 600ml bottle of water (for brewing, separate to your drinking water)
Your favourite camping / enamel mug
Any food you may need other than lunch
OPTIONAL:
Any coffee you've been enjoying lately that you'd like others to experience.
Your own brewing devices, hand grinders or water boilers (Jetboil etc....)
BYO snacks if desired.
Any medication you may need (please provide details via private email of any health concerns we need to be aware of)
WHAT WILL BE PROVIDED:
There will be a number of Aeropresses and a Delter brewer, as well as a hand grinder available on the day.
Filter roasts will also be available for those just wanting to come and enjoy what's on hand.
Ability to boil water.
All fly tying materials will be supplied.
A selection of fly rod setups will be available on the day. Flies will also be available.
This event is strictly limited to 3 spaces to cater for a unique guided fishing experience, so grab your ticket, throw your gear in your backpack, and join us for an epic day out in this amazing part of the world. Clear directions on where to meet will be emailed out prior to the event; car pooling from a location closer to CBD may be possible based on attendees location.
Please review the Terms, Conditions, Waiver, and Release form by clicking here. You will be required to sign one of these prior to commencing the event. By registering for the event here on Eventbrite, you are acknowledging that you have read and agree to the aforementioned form.
The events will go ahead even in poor weather (except on Code Red fire days or where there is risk of lightning storms). If exceptionally bad weather is foreseen prior, the event will be cancelled and tickets refunded.
Any questions, get in touch via Instagram (@bikehikebrew) or email bikehikebrew@gmail.com
We can't wait to see you there!