Description
The Wilderness Brewing Sessions are about creating a space to explore specialty coffee in the great outdoors.
From curious minds to specialty coffee enthusiasts, the Sessions are perfect seasoned explorers and urban cafe dwellers alike.
Our April Session sends us out to the start of the Yarra Valley in Warburton for a gentle ride along the O'Shannassy Aqueduct Trail to the majestic Warburton Redwood Forest. This forest provides an incredible setting for the workshop under the canopy of enormous Sequoia trees.
This months feature roaster is Five Senses. We'll be brewing up a selection of their delicious coffees at the workshop and as always there's opportunity to pre-order a bag to take home with you! On top of that, Five Senses have provided a discount code for all attending to receive 20% of a future order from their webstore!
The ride to the forest will be approximately 15km each way and is easy enough to suit anyone with moderate fitness. You'll be required to bring your own bike; any reliable mountain bike or hybrid will suit. The trails are not suitable for road bikes.
The format of these Sessions is an informal, chilled out experience where multiple coffees from different regions will be brewed to try. For those new to coffee, there will be plenty of opportunity to learn, ask questions, and brew yourself using the equipment provided.
The standard ticket option (The Explorer) includes entry to the guided ride, the brewing workshop in the Redwood Forest, the opportunity to try all the coffees available on the day, as well as a lunch provided by the sensational The Artisan Crust Boulangerie & Patisserie.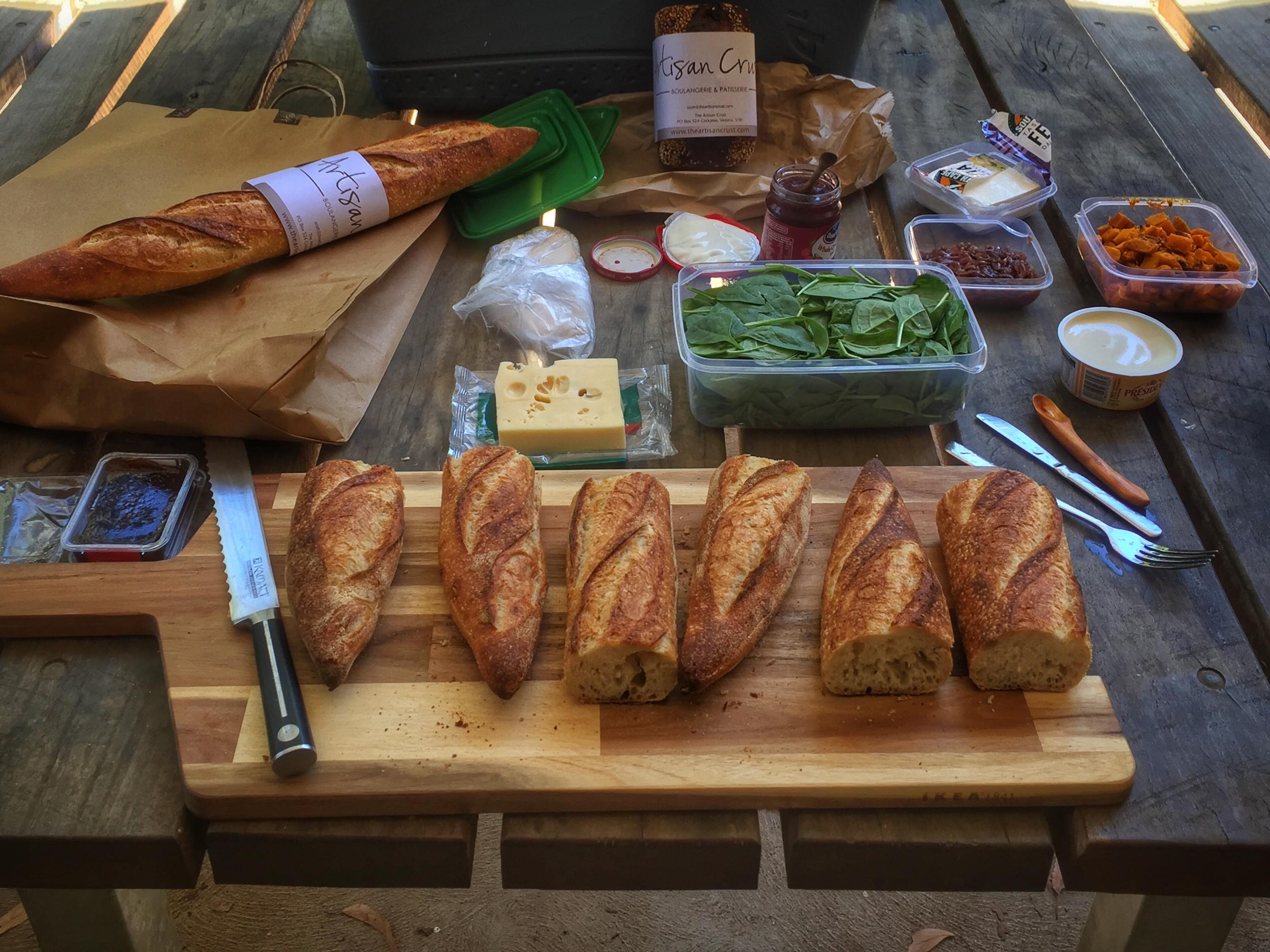 Upgraded ticket options are also available for those wanting to take a freshly roasted bag of the feature coffee home with them, or start off into the world of specialty coffee with packages including Aeropresses or grinders.
WHAT YOU NEED TO BRING:
Comfortable clothes / shoes for riding
Your own (reliable) bike.
A 600ml bottle of water (for brewing)
Your favourite camping / enamel mug
OPTIONAL:
Any coffee you've been enjoying lately that you'd like others to experience.
Your own brewing devices, hand grinders or water boilers (Jetboil etc....)
BYO snacks if desired.
Any medication you may need (please provide details via private email of any health concerns we need to be aware of)
WHAT WILL BE PROVIDED:
There will be a number of Aeropresses and V60's, and hand grinders available on the day.
Filter roasts will also be available for those just wanting to come and enjoy what's on hand.
Ability to boil water.
This event is strictly limited to 6 spaces, so grab your ticket, throw your gear in your backpack, and join us for the ride and brew in the stunning surrounds of the forest. Clear directions on where to meet will be emailed out prior to the event. For those wanting to attend but not keen to ride, the option is available to meet at the Redwood Forest for the workshop and lunch. Please notify your intentions via email prior to the day.
Due to the pre-orders required, ticket options that include taking home the featured coffee, Aeropresses, or grinders close a week prior to the event. The basic Explorer ticket is available up until two days before.
Likewise, refunds cannot be offered within 7 days of the event on ticket options that require pre-ordering of additional items.
Please review the Terms, Conditions, Waiver, and Release form by clicking here. You will be required to sign one of these prior to commencing the event. By registering for the event here on Eventbrite, you are acknowledging that you have read and agree to the aforementioned form.
The events will go ahead regardless of weather (except on Code Red fire days or where there is risk of lightning storms).
Any questions, get in touch via Instagram (@bikehikebrew) or email bikehikebrew@gmail.com
We can't wait to see you there!
Organiser of Wilderness Brewing Sessions - Warburton Redwood Forest