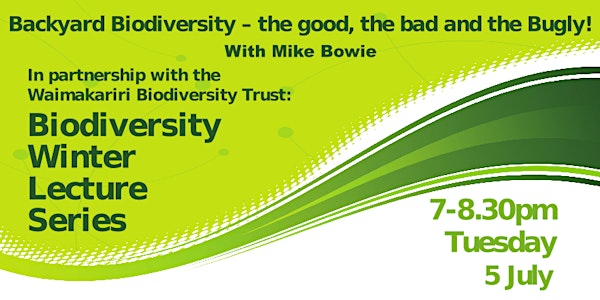 Winter Series 1 - Backyard Biodiversity – the Good, the Bad and the Bugly!
Location
Woodend Community Centre
School Road
Woodend, Waimakariri 7610
New Zealand
Discover the world of invertebrates inhabiting our backyards - The Good, The Bad and the Bugly!
About this event
Insect and invertebrate expert Mike Bowie is the first speaker in the Waimakariri Biodiversity Trust Winter Series of Biodiversity talks.
Mike will take us through the fascinating biodiversity in our backyards and talk about some simple steps to support the habitats of our unique species.
A senior tutor in ecology and entomology at Lincoln University, Mike has worked with native insects for four decades.
"I am passionate about getting people to appreciate the importance and amazing diversity of the bugs and insects in their environments."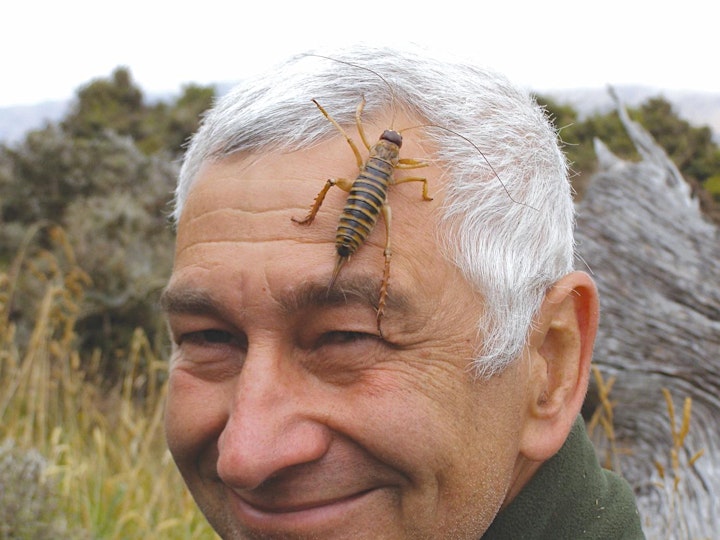 Mike's talk is the first in the Biodiversity Winter Lecture Series is five talks about the amazing flora and fauna found in Waimakariri District. The Trust has partnered with Waimakariri District Council to host five speakers over July and August.
The events are free, but gold coin donations towards the Trust's work will be gratefully accepted.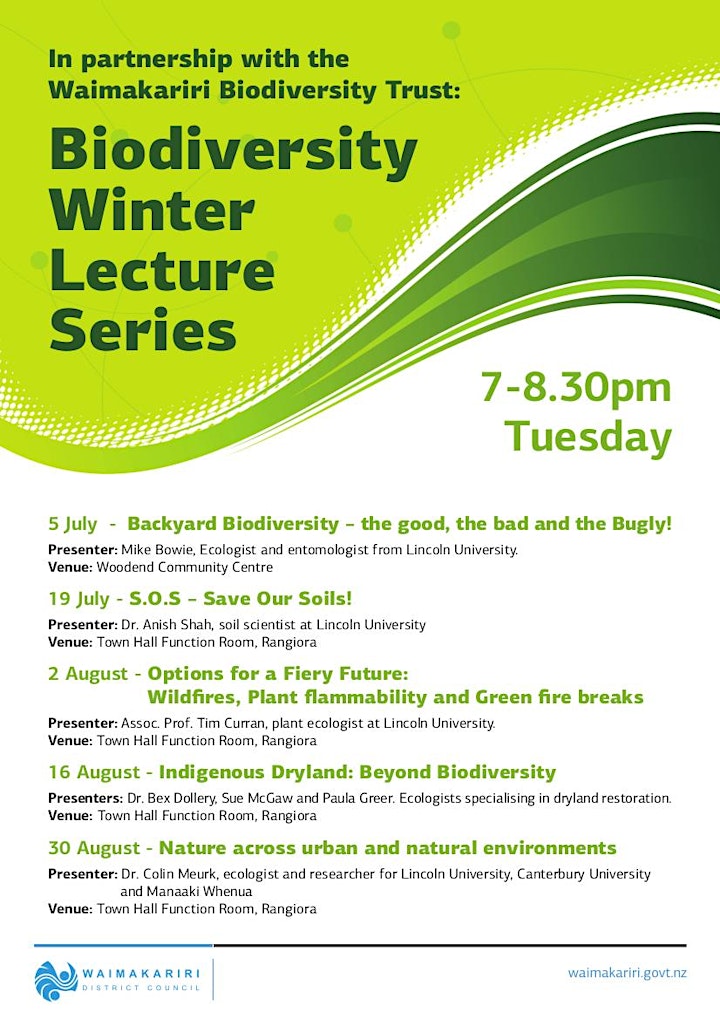 The Waimakariri Biodiversity Trust was established last year to support activities that protect and restore our District's unique range of habitats.
The Winter Series of talks is the Trust's first step in raising awareness of the biodiversity and environments in this District.
"We are looking forward to helping the people of Waimakariri with their restoration and regeneration projects," Waimakariri Biodiversity Trust member Fiona Van Petergem says. "The Winter Series talks aim to provide a fresh perspective on the diverse environment in Waimakariri District from the mountains to the sea and everything in between."
"We hope people will find them as entertaining as they are informative about the different species of plants and animals which are indigenous to our district."
"As well as providing a new appreciation of the different habitats in our local landscape, we hope everyone will be able to take away a few new ideas on how they can help support these unique and amazing creatures and habitats."