Event Information
Refund policy
Contact the organiser to request a refund.
Eventbrite's fee is nonrefundable.
Tune into your innate wisdom through ancient teachings and technology and take a journey into everything that is woman
About this event
As women, we move through life in rhythm with the cycles of nature. Many of us are familiar with the lunar cycle, our monthly cycles, and the cycles of the seasons. Did you know that women also go through cycles every 2.5 days? We are magnificently complex and powerful – and when we get in touch with our personal feminine cycles, we can truly embody all aspects of ourselves as woman. Our men understand us better, we function in the world with more purpose, ease and compassion.
Beginning on 28 July 2021 Soreya will guide you to…
Connect and reconnect with your femininity
Remember who you are as a woman, a teacher, a guide and a force of nature
Experience the intricate subtle rhythm of your body & psyche
Tune into and trust in the messages you receive from your body and your intuition
Connect with other incredible women in a safe and sacred space
Learn the ancient teachings behind the 11 Moon Centres of a Woman
Learn that we are not just this physical body and dive into the teachings of the Ten Bodies of Awakening
Learn about lifestyle and life cycles
Learn how to balance your moods, your hormones and your life
and so so much more...
Will you join us?
In the Kundalini Yoga tradition, women are recognized as having 11 Moon Centers throughout the body that govern different aspects of their personalities. These Moon Centers are responsive to lunar energies and can impact women's responses in their daily lives. Every woman has her own unique moon center cycle – moving through a different moon center every 2.5 days, and learning which moon center you are in can help guide your decisions and have an incredible impact on your life!
Learning about the Ten Light Bodies of Consciousness gives you a gateway and a pathway to guide you through your life. Once all ten bodies are governed by YOU, balanced and aligned, your life reflects this and becomes more abundant, alive, radiant and free.
What's Included?
Woman's Wealth, Woman's Wisdom offers tools, exercises, yoga and meditation practices to bring a deeper understanding of what is happening in our own bodies and emotional landscape. It moves in rhythm with the natural cycles of the moon and encourages women to come back into their own unique rhythm.
This course is a place to share as women, to learn from one another, and to practice ancient techniques designed for healing a woman's body and mind. If you're working with hormonal imbalance, healing chronic illness, feeling the need to connect more deeply with your feminine lunar nature, or just looking to be supported and nourished by a community of women, we hope you'll join our sacred space online.
EACH WEEK WE WILL
Share openly and vulnerably yet powerful and presently
Explore our body through breath, sound and movement
Meditate on the different aspects of woman
Learn about our Subtle Anatomy & Yogic Moon Centres
Exploring our subtle body and yogic moon centers
Tracking your moon centres
Self care practises and lifestyle changes
Look at food and nutrition to support the vessel we reside in
A four day guided cleanse to balance and reset (based on the teachings of Ayurveda)
Musical accompaniment designed specifically to support the practices
Kundalini Yoga and Meditation practices to support your journey
and so so much more ...
WILL YOU JOIN US?
We begin on Wednesday 28 July , 2021
ABOUT YOUR TEACHER
Soreya or spiritually known as Guru Soorya Kaur is a, yogi, dancer and a carrier of ancient healing practices. A powerful and passionate teacher who has a Dharmic path to support the healing and transformation of humanity.
Soreya has dedicated her life to opening a space for love, expansion, and peace for the global community. She has travelled extensively teaching healing workshops, and retreats and lives a simple and humble life. She also shares these gifts online and in her local community classes.
Growing up in a musical and spiritual family in New Zealand, Soreya found her way to the magic of sacred medicine of cellular healing, Kundalini yoga and meditation falling in love with the music, stories, and mystery of many sacred traditions. Soreya has held space for the darkest of dark and the lightest of light.
Soreya welcomes all of you and creates a safe and sacred environment to land into with ease and comfort.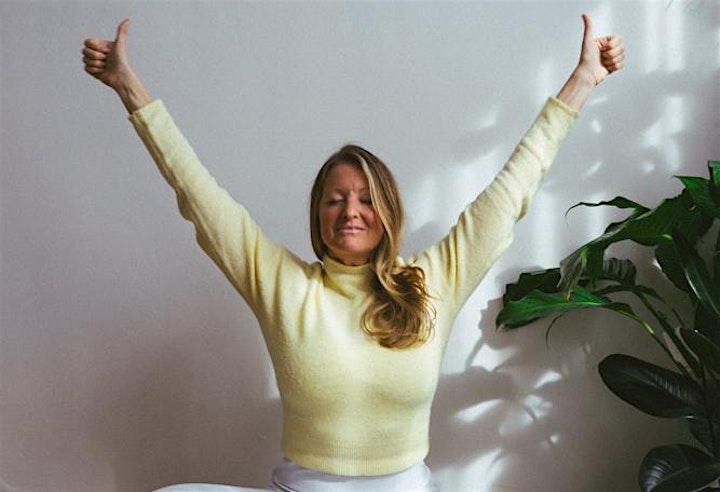 Location
Refund policy
Contact the organiser to request a refund.
Eventbrite's fee is nonrefundable.