Description
Women Entrepreneurs: Dream Big!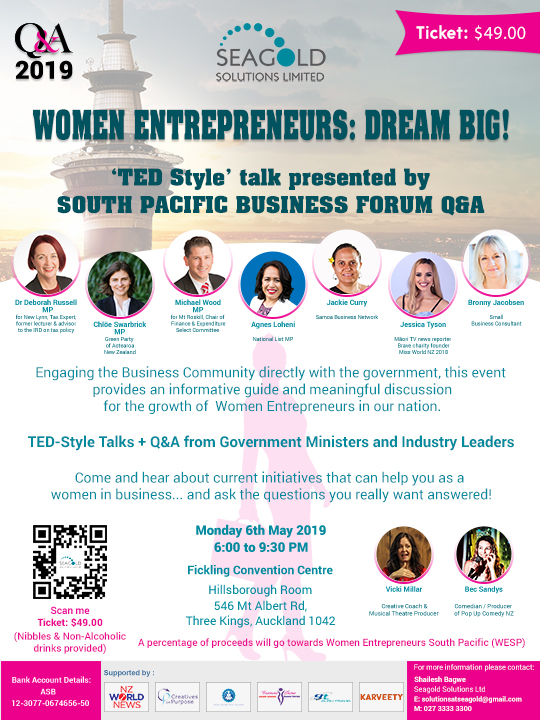 'TED Style' talk presented by South Pacific Business Forum Q&A
Engaging the Business Community directly with the government, this event provides an informative guide and meaningful discussion for the growth of Women Entrepreneurs in our country.
TED-Style Talks + Q&A from Government Ministers and Industry Leaders
Come and hear about current initiatives that can help you as a women in business... and ask the questions you really want answered!