Womens Motivational Network Opportunity "YOU Have the Inner Strength"
Description
Join us for a free morning of inspiration and a fabulous networking opportunity. Meet likeminded businesswomen in a friendly environment over morning tea.
I have been fortunate enough to hear our Guest speaker, Stephanie Wiki speak at two very different conferences and in both instances, was moved to act.
Stephanie Wiki led a perfect life, an entrepreneur with a successful business married to her childhood sweetheart, two beautiful children, close family networks and her best friend from age 3 by her side…. she had a compelling future!
From the outside looking in her life was charmed, from the inside looking out Steph saw her life through Rose coloured glasses.
Her story is one of a life turned upside down and the earth literally shaking under her feet. For a 5 year period, she went through more than most people do in a lifetime.
It all started with a small lump in 2011- from disbelief through catastrophe and death, Stephanie has rebuilt her life.
Looking back, it all seems unreal to her from the perspective of the happy contented life she lives now.
Join us to hear her story and learn that no matter what comes your way, YOU have the Inner Strength to overcome whatever earth shattering events hit you!
You will leave feeling blessed for being YOU! Plus a FREE gift - the newly released book:
Riding the Rollercoaster - How to Manage Life's Risks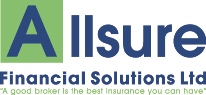 Date and Time
Location
Newpark Building, Level 1
15 Mercari Road
Albany
Auckland, Auckland 2112
New Zealand