Location
Toi Tu Studio One
1 Ponsonby Road
Ponsonby
Auckland, Auckland 1011
New Zealand
Refund policy
Contact the organiser to request a refund.
Eventbrite's fee is nonrefundable.
A jam-packed day of writing craft workshops and networking opportunities. 7 WORKSHOPS, 8 SPEAKERS, LOTS OF COFFEE!
About this event
WRITEFEST 2022 is back!
This year we're bringing together an amazing group of tutors and wordsmiths under one roof to teach a broad range of writing skills over one super stimulating day.
If you are a writer looking to improve your craft or a newer writer looking to learn and connect with other writers - this event is for you!
Our tutors are all experienced, successful writers so this is a great opportunity to learn, upskill and get inspired whether you're brand new or your writing is well under way. Plus it is fun!
7 WORKSHOPS, 8 TUTORS , 3 COFFEE BREAKS, 1 POP-UP BOOK STORE and 1 HAPPY HOUR
NB: We sold out last year and tickets are strictly limited
" I attended two writing workshops organised by Beginners Guide to Writing Workshops in May. Really impressed with the speakers and the value they gave. I'm sure they will help my writing a lot." Peter McCutcheon
"Kathryn from BGWW is an inspiration - funny, self-deprecating, real and she KNOWS how to get people writing. Also the world's best- writing nag. Stop procrastinating and book one of her workshops!" Bex Ansell - Novelist
HOW DO I ATTEND ?
There are a couple of ways to join us. 1) Come for the whole day. When you buy an ALL DAY TICKET- you'll have an all access pass to all workshops, morning & afternoon tea plus our Happy Hour.
Or 2) buy a SINGLE WORKSHOP TIX and just drop in for an individual workshop that rings your bell - and grab a coffee after!
NB: All tickets are strictly limited
WRITEFEST 2022 WORKSHOPS
- WRITING FOR YOUNG ADULTS: Award-winning YA Author - Eileen Merriman
- THE LOWDOWN ON SELF-PUBLISHING: Trudi Jay & Cheryl Phipps (SPA Girls Weekly Podcast)
- HOW TO BE A MORE PRODUCTIVE WRITER: Award-winning screenwriter Kathryn Burnett
- POETIC TECHNIQUES FOR GORGEOUS PROSE: Award-winning poet and novelist Anne Kennedy
- PLOTTING YOUR NOVEL: Award-winning poet and novelist Anne Kennedy
- MAKING YOUR CHARACTERS TALK: Best selling novelist & Poet Dominic Hoey
- WRITING VILE BITCHES & TERRIBLE BASTARDS: Screenwriter Nick Ward & Author Scott Butler
HOW DO I SIGN UP?
Choose the ticket option that suits you best...
Buy an All Day Ticket and indulge in a day of writerly goodness - as many workshops as you like PLUS all day coffee, morning and afternoon tea and then Happy Hour!
Time poor? Buy a Single Workshop Ticket and come for just one or two workshops when it suits you. NB: All tickets are invited to join us for coffee & snacks.
Want to pay for your All Day Ticket in 4 partial payments? Get in touch.
FAQ
Q: Who is this workshop for?
Anyone writing fiction or non-fiction. There are a range of workshops - some are designed for aspiring writers, others are for folks already underway but want to upskill. (Feel free to get in touch if you have questions - hello@bgww.co.nz)
Q: What is the age limit?
16 years old (But we're happy to discuss if you're a super keen teen.)
Q: What is the catering situation?
Morning and afternoon tea are provided. Purchasers of All Day Ticket have access to morning and afternoon tea and Happy Hour. Single Workshop ticket holders are welcome to join us for a coffee and snack after their workshop.
Q: What are your COVID protocols?
The venue will have been thoroughly cleaned and hand sanitiser is available in every room. And there is outside access for socialising. We encourage mask wearing but leave this to the ticket holder's discretion.
Q: Can I buy additional tickets at venue?
Yes, you can! If you want to upsize to an All Day Ticket or purchase another single workshop ticket - no problem.
Q: What is your refund policy?
If we cancel the event - all ticketholders will receive a full refund less Eventbrite fees (NB: In case of COVID related lock downs - the event will be postponed.)
If participant wishes to cancel their ticket - BGWW must receive the cancellation confirmation at least 7 days prior to event. As tickets to this event are limited we are unable to offer a refund under any other circumstances.
Q: Are the tickets transferable?
From person to person or workshop to workshop - yes. Transferable to another BGWW event - no.
Q: How many workshops can I access?
If you've purchased an All Day you can attend as many as you want. If you've purchased a Single Workshop Ticket - you'll only have access to that workshop. (But you're welcome to grab a coffee.)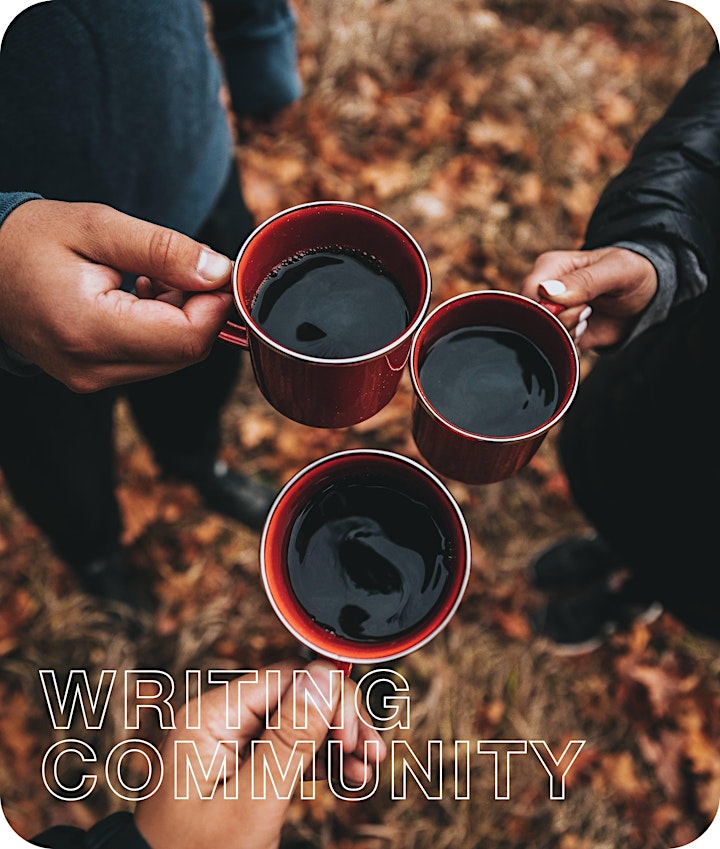 Beginner's Guide Writing Workshop Testimonials:
What people say about Beginner's Guide Writing Workshops...
"Struggling to get a sluggish writing project back on track? Whether you're a beginner or an established writer, Kathryn's Goal-Setting Workshop is the perfect prompt to turbo-boost your writing. I was thrilled with this workshop. Great questions. Revelatory." — Lee Murray, three-time Bram Stoker Award® nominee and author of Into the Ashes.
"Kathryn is an inspiration - funny, self-deprecating, real and she KNOWS how to get people writing. Also the world's best- writing nag. Stop procrastinating and book one of her workshops!" Bex Ansell - Novelist
"A great shot in the arm injection of creative juice! Thanks, Kathryn for your warm and down to earth delivery. Really loved it!" -- Melissa Parsons – Teacher, Researcher, Author.
"Kept me writing notes and solving problems in my writing projects all day. Fascinating and very helpful!" -- Amy Paulussen – writer
"I solved a problem that's been plaguing me for months today! Thank you." Zoe Meager Author
"Loved Kathryn's relaxed and yet professional teaching style – great sense of humour and ability to communicated ideas clearly and concisely." Katherine Smith – Data Entry Operator
"I wrote a story that was directly inspired by one of Kathryn's creativity exercises during her workshop. The story went on to win a NZ Society of Authors competition and I have just heard that it has been accepted for publication in Landfall! A real breakthrough for me." Bronwyn Calder
"The workshop really helped hone my idea down to its emotional core, and gave me useful practical application to plan an outline to follow. Highly recommended." Wayne Hotu, Writer
"Thank you so much for a very enjoyable, productive day. You have given me just the jump start I need to begin working on my stage play and I really appreciated your practical and hands on approach to the workshop. " Emma Love – Celebrant/Writer
"Thanks for an awesome day Kathryn! I came away feeling a thousand times clearer on what I'm writing." Lucy Fullarton