Description
About the Retreat
Explore your natural writing abilities in an inspiring environment. Whether you are new to creative writing or already an experienced writer, the retreat is an ideal way to deepen your work. Facilitated by published author, Linda Hansen and set in the unique and beautiful setting of Tushita Ashram, this is an opportunity to finally transform your great idea into a plot for a novel, play or short story; investigate theme, characters and point of view; examine pace, dialogue, creative blocks and more. The retreat includes on-site accommodation, tuition and all meals, so you can relax and give your full attention to your own creative writing process. This retreat is limited to 15 people and some handouts will be provided.yourself.
Price
This retreat is $220 plus dana/koha for the facilitator. The $220 covers all your meals and accommodation. Linda's fee is not set and consists entirely of your Dana offering. Dana (meaning generosity) invites each person to offer according to their means and what the retreat has been worth to them. Dana payment is given at the end of the retreat. This can be in cash, cheque or by internet banking – an account number will be provided. (Please note: there is no Eftpos at Tushita Ashram)
Workshop Facilitator – Linda Hansen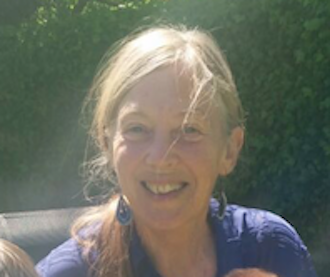 Linda Hansen has a diverse body of writing published in New Zealand and overseas, including three books. Her latest are YA novels An Unexpected Hero (2014) and Bad Oil and the Animals (2016). An Unexpected Hero,introducing Archibald Baxter, WW1 pacifist and father of James K. Baxter, is the 2017 choice for Year 7-8 in the ReadAloud programme shared by more than ninety NZ schools and others as far away as Connecticut. Over six weeks teachers read the book aloud, one chapter at a time, and students share online discussion and creative projects inspired by the story with each other and the author.

Linda brings to this workshop a lifetime's pleasure in language, along with years of teaching writing at tertiary level. She has won several creative writing awards and also works as a storyteller for all ages, celebrating this ancestor of all literature. She holds a Master of Communications from Victoria University, is an NZSA and NZ Storylines member and you can see details of her recent books at www.lphansen.com. All three will all be available at the Retreat, along with specially-created handouts.