Location
Auckland War Memorial Museum Auditorium
Auckland Domain
Parnell, Auckland 1010
New Zealand
Description
We don't just train you to be a better writer.
We train you to achieve greater results.
---
In today's world, communication is everything.
In just one session, Writing for Results will dramatically lift your ability to communicate - in writing, and in person.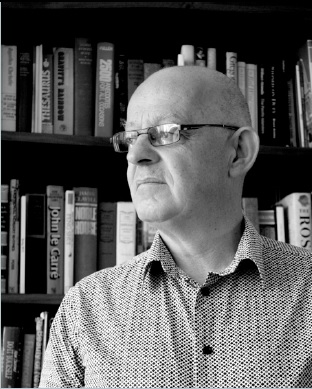 You'll come away writing more quickly (saving you hours every week), more clearly and with more power.
Writing for Results is led by Ken Grace, one of New Zealand's leading business writers and educators. Ken has worked with Vodafone, Fisher & Paykel, Westpac, Grant Thornton, Barfoot & Thompson and many others. Ken holds a Masters degree in English, with 1st Class Honours.
Writing for Results is an intensive, interactive workday that will both challenge and stimulate you. Exercises, which are drawn from a range of disciplines, include:
The 50 boxes

The thinking exercise

Six ways in

Sentence hot spots

The most powerful editing tool of them all

Empty words
During these exercises, you'll discover your own strengths as a communicator, and areas to develop. You'll walk out of the day able to:
Never be stopped by writer's block

Write a first draft quickly, even when the subject is complex - saving you hours every week

State your basic argument in clear, simple terms

Develop a clear, compelling argument that's hard to resist

Eliminate empty and weak words from your written and verbal communication, giving your writing and speaking real muscle

Get the business results you want more often

Who is it for?
Writing for Results is for anyone who relies on communication to get their job done. If you spend more than a few hours each week writing reports, proposals, web or online content, marketing materials, media releases - in fact any business documentation that matters - you'll get real value from this training.
What do Spark NZ say about Writing for Results?
"Your writing training has made a visible and important difference to our Audit Team. We came to you wanting to reduce the time it took to write our reports, while also improving quality and clarity. We've achieved both in a surprisingly short time, and to an even greater extent than I had hoped for.
"The benefits include greater productivity, improved staff morale, and – most importantly – the clarity needed for our Executive Team to make important decisions with confidence."
Rob Marshall, Head of Risk and Assurance, Spark New Zealand
Our writing training is also trusted by:
Fletcher Construction
Ministry of Foreign Affairs and Trade
Grant Thornton
Fulton Hogan
Harvey | Cameron Advertising
Auckland District Health Board
Warkworth/Wellsford Hospice
Ngati Whatua o Orakei
For more information about this workshop and about Department of Writing, click here.