Want to talk to someone in person about your Xero problems? Want someone to show you how to do something on Xero?
About this event
Bring your questions and problems about Xero, and in a small group, we will explain the solution. This is an open clinic, free of charge. We are trying out to see if more people need this kind of clinic, so please don't be shy and come meet us.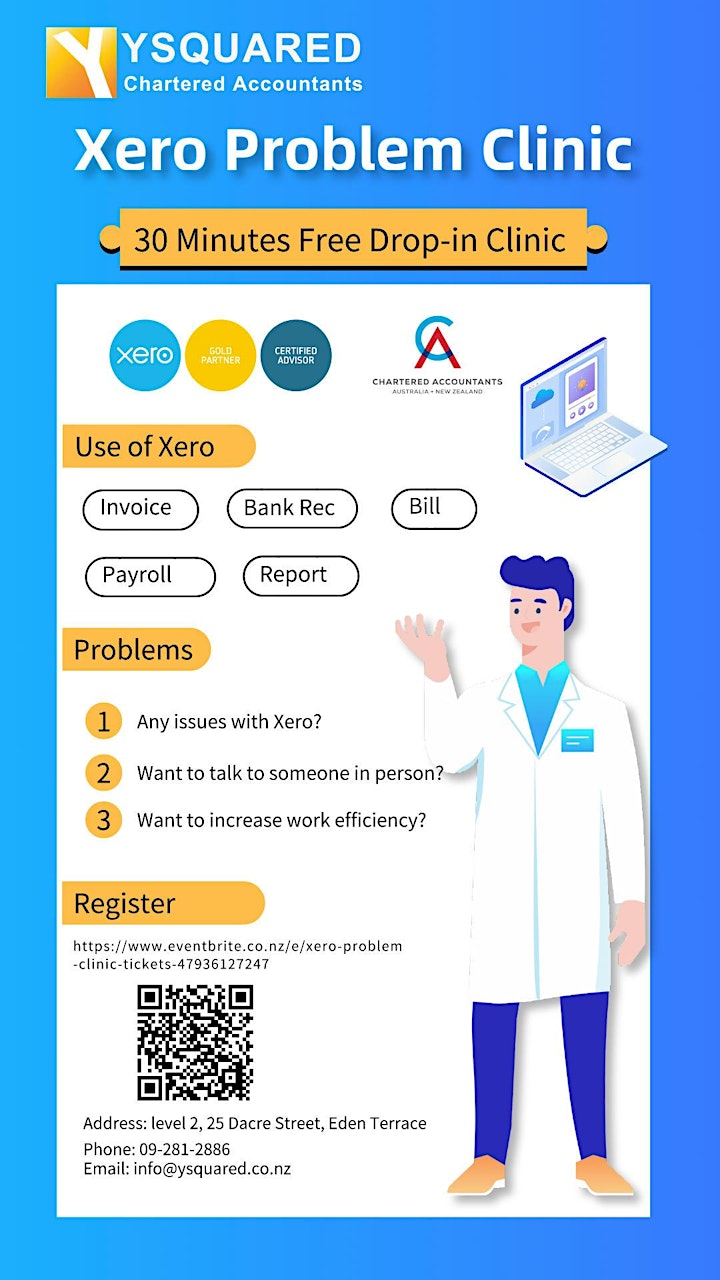 Organiser of Xero Problem Clinic
Ysquared Chartered Accountants provide accounting and tax services for New Zealand businesses and property owners. We are not just a bookkeeper, we are tax specialists who specialise in IRD audit, tax debt settlement, overdue tax returns and prepare IRD voluntary disclosures.  
We are professional Chartered Accountants, ex-IRD case managers/investigators and international tax experts. 
Ysquared Chartered Accountants are certified Xero advisor and Approved Training Employer. We offer high-quality training and 100% original-designed course taught by qualified accountants.
Feel free to contact us if you have any queries.
Tel: 09-281-2886
Mobile: 021-286-5858
Email: info@ysquared.co.nz
www.ysquared.co.nz