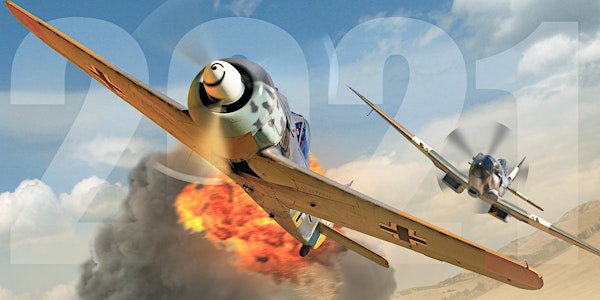 Yealands Classic Fighters Omaka 2021
Location
Omaka Aerodrome
79 Aerodrome Road
Omaka
Blenheim, Marlborough 7272
New Zealand
Sales Have Ended
Ticket sales have ended
Online tickets sales have closed. Tickets will now be sold at the Main Gate on each day of the show (April 2nd - 4th).
Tickets on sale now! For all ticketing options and further airshow details, visit: www.classicfighters.co.nz
About this event
Yealands Classic Fighters Omaka air show is held over three days from Good Friday to Easter Sunday every alternate year, as a major fundraising event for the Omaka Aviation Heritage Centre.
The main show days are Saturday and Sunday, with the programme running from approx.10am – 4.00pm. Friday has traditionally been a Practice and Trade Day, but in 2009 we added the Marlborough Lines Twilight Extreme to an enthusiastic response from the audience. This afternoon aerial display commences around 4pm and culminates in spectacular fireworks on nightfall.
Classic Fighters is designed to be more than an airshow, our philosophy being to provide visitors with a weekend of family entertainment in an event that is distinctly different and with a unique Marlborough flavour. Certainly the aviation theme dominates, but the flying is combined with ground theatre, vehicles, pyrotechnics and set pieces to create a spectacle that all will enjoy.
Back from the display line, visitors can take a break from the action and seek out a bargain in the trade stalls or be tempted with a glass of Marlborough wine and sample the delicious food on offer, while the children explore the playground attractions.
Throughout the show there is a strong sense of fun and humour. To that end, each show is themed to not only give direction and meaning to the air show scenarios, but also to include the public and connect with them across a broad range of interests.
www.classicfighters.co.nz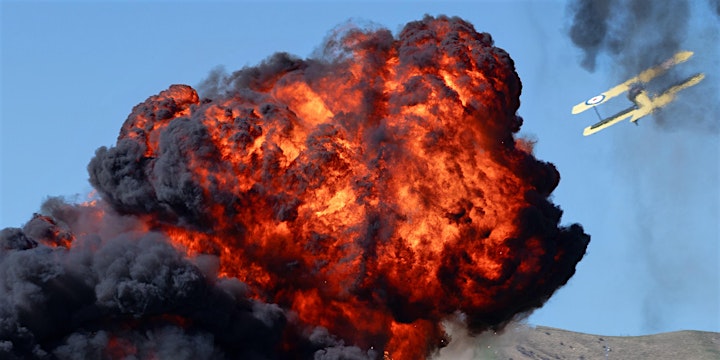 CONDITIONS OF PURCHASE
Displays may be subject to change without notice.
No refunds will be given
The organisers reserve the right of refusal of entry to any person and the removal of any person from the airfield and grounds under Classic Fighters Airshow control.
All persons attending the show assume full responsibility for any risk of injury, death or property damage.
All persons entering the air show grounds may be subject to personal or property checks.
No BYO alcohol permitted.
No drones are permitted on or within 4 km of the airfield.
No dogs are permitted on the airfield.
All children, 14 years and under must be accompanied by an adult who will be responsible for their well-being for the duration of the airshow.
Photography and film footage may be taken for private use only. Media must apply to the organisers for accreditation.
No camping is permitted other than in designated areas, for which a ticket has been issued.
Tickets may not be packaged or used for promotional or prize purposes without permission of Classic Fighters Airshow. Breach of this condition could result in non-admittance.
Tickets may not be resold for a premium. Breach of this condition could result in non-admittance.