YouOwn Co-Ownership Information Evening - Kerepeti, Hobsonville Point
Description
The First Home Buyer's Club & YouOwn together with Kerepeti are hosting an information evening to explain the concept of co-ownership as a step ladder into your first home.
The evening will cover:
YouOwn's co-ownership initiative
YouOwn has developed a co-ownership program that helps first home buyers into their own homes, when before it just wasn't financially possible.
YouOwn is partnering with the Kerepeti development in Hobsonville Point to make a range of housing options available via it's co-ownership program.
You'll learn the process for applying and next steps.
Question and Answer Session
There will be an opportunity to ask any questions you have about the YouOwn program or the Kerepeti development.
Parking

There will likely be ample parking right out the front of the Hangar / Little Creatures. Additionally, there is parking down Launch Rd.
Getting to the venue
The Hangar CoWork space is above Little Creatures at 2/3 Boundary Rd, Hobsonville Point. The entrance is around to the right if you are looking at the hangar. Here are some images for guidance.
Little Creatures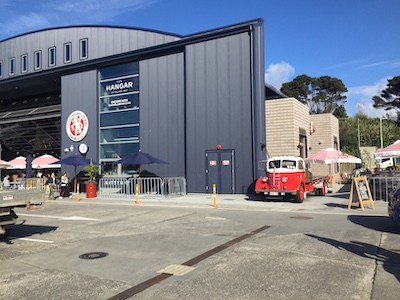 Entrance to Hangar CoWork space