Join the Crimson Education seminar and explore the top universities in the world without even leaving the city!
About this Event
Wondering what it takes to get accepted into a top US/ UK university?
While traveling back and forth to visit US and UK university campuses would be awesome - but we know it's not an option right now. That's why on 25th November, we're bringing the information to YOU!
The Crimson Education team will be sharing their insights in gaining admission into your dream Universities. Come join us and learn more about the advantages of a US or UK university degree, the application basics, and hear from an ex-Crimson student Jia who will share her personal success story with you.
If you are serious about nailing that letter of offer, you don't want to miss this talk!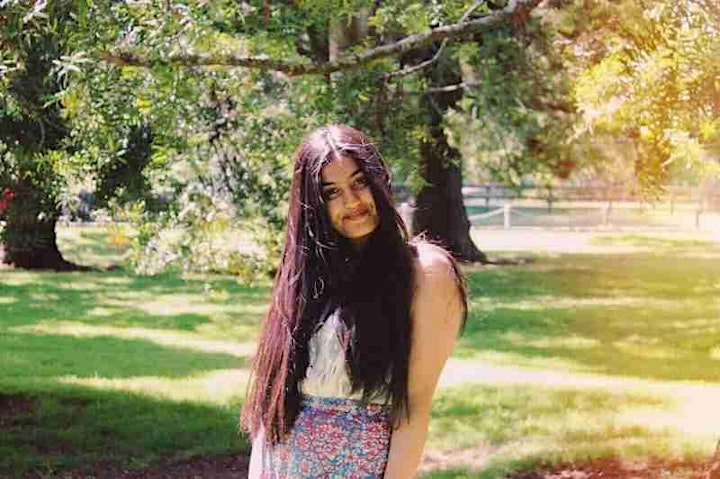 About Jia:
Three time robotics world champion, budding musician, youth politician … Jia was an exception from the start. Indian born and Kiwi raised, she attended Lynfield College where she was awarded four NZQA Scholarships, served as Deputy Head Girl and engaged in an amalgamation of extracurriculars that represent her lifelong passion: fusing technology, politics and art to kindle a more equitable and empowered world of tomorrow.
Jia was accepted to Princeton and Columbia (as a C. Prescott Davis Scholar) among other Ivies, and was the only New Zealander in her year to be awarded the coveted Robertson Scholarship, valued at $400,000 NZD, to study at Duke University where she's now majoring in Mechanical Engineering and Economics.
As a three time VEX Robotics World Champion and four time National Champion, Jia is one of the most decorated young roboticists in the world. During her high school career, her robotics team has gained more accolades than any other team in the global competition pool of over a million students hailing from 50 countries. When Jia was a first-year engineering student, she and her teammate also won the Australasian Finals of the Microsoft Imagine Cup (often regarded as the "Olympics of Technology).
Jia's dreams have always been bigger than herself: as a first generation immigrant and female game changer in technology, she holds youth and minority empowerment close to her heart. At age 16, she was hand-picked to represent Hon. Phil Goff (Auckland's current Mayor) as his Youth Member of Parliament and has since spearheaded advocacy efforts to revamp STEM curricula and build-up gender representation in NZ's technology sector. Yet to slow down, Jia has recently been elected as the President of Duke University's Political Union and is currently conducting research with Pulitzer-Prize winning professor, Bill Adair, on a Facebook backed program they're hoping will be the first in the world capable of fact-checking politicians in real time.
Join us for an intimate conversation with Jia where we discuss where she started to get to where she is today. We'll also explore the rich identity and burning passions that have been her springboard for success. What's next in this young Kiwi's journey? Register to hear it from Jia herself!

AGENDA
6:30 PM - Seminar
Limited tickets are available! Get in quick!
Join the Crimson Education team for an exclusive talk!
Get insights on the application process and advice on how to empower your profile, explore extracurriculars, build projects, and strengthen your chances of getting into the university of your dreams!
7:30 PM - Q&A
The Crimson Education team will be answering your questions about gaining admission into the top US or UK Universities.
8:00 PM - Finish
Who is this event for?
This event is designed for all students and parents who are interested in finding out more about the US and UK university application process. You are welcome to bring your friends and families along!