Description
One Day Class
Sunday 4th June
9am – 6pm
Description
This one day masterclass looks at using the combination of 3D and 2D to create creature concept design for Film, Television or Games. Our primary focus will be taking you through a demonstration of Zbrush, sculpting and designing a creature bust from scratch or using an existing base to quickly get our design realized. We will be exploring a number of ways to tackle the form and sculpture from within Zbrush. Students must have a working knowledge of ZBrush.

Kit Fee
No Kit fee
Students Must bring
Your own graphics tablet
2D Sketches and reference material for your creature.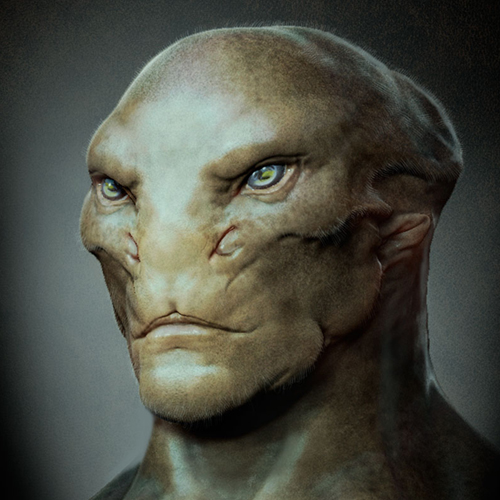 Andrew Baker
Andrew Baker is originally from South Africa. He studied for four years through the Whanganui School of Design, but now resides permanently in Wellington where he works as a Senior Creature/Character Designer at Weta Workshop. While he's been working at Weta Workshop he has made contributions to many properties coming out of their design studio such as the Hobbit trilogy, Godzilla, Krampus, Childhood's End and the up-coming TV series Cleverman to name a few.