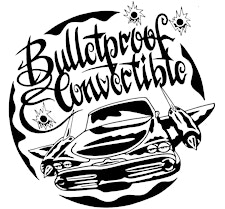 Bulletproof Convertible
Bulletproof Convertible play rock'n'roll music; fast, edgy, dance-able old school rhythm and blues with a hint of the dangerous and unpredictable! All the classic ingredients in a contemporary blend.
You won't find love songs here, more likely tales of the oddballs and unlikely heroes of their own everyday lives; tragedy and splendour in equal measure.
They are a battle hardened trio of practiced musicians who've come together over time into one quirky rocking combo. Playing gigs many and far, recent highlights include the Hokonui Moonshine festival and Dunedin's legendary Feastock as well as old favourites like the Captain Cook.
The guys demonstrate an unbeatable catalogue of original tunes fast becoming classics-all killer and no filler! Guaranteeing you a memorable night's entertainment!
Sorry, there are no upcoming events