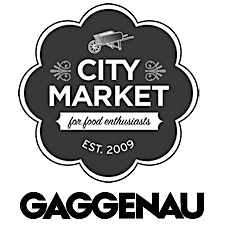 City Market
The City Market is excited to partner with world pioneers of innovative kitchen technology, Gaggenau.

The City Market is home to a stunning Gaggenau kitchen in which we will be offering intimate cooking classes with Wellington's best chefs and food personalities.  Hosted by Eat & Greet's Beth Brash classes will take place in the City Market where you will be surrounded by bustle, bounty, and aromas.

With classes like dumpling making with City Market's own House of Dumplings, Lebanese cooking with Phoenician Falafel, Knife skills and butchery. 

Classes will be small, so book early. Guests will have the opportunity to listen, learn, ask questions, and most importantly, taste.  To ensure you're not parched, we'll also be offering you a glass of wine to match the tastes of the day. After 90mins of more reality than you can shake a whisk at, we'll send you on your way with recipes.  You will be well satiated and bursting with ideas.

Eat and Greet presents Gaggenau at the City Market – the perfect way to spend a Sunday morning!

Click here for more detail on our series.
Sorry, there are no upcoming events