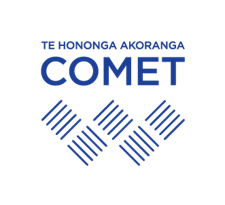 COMET Auckland - Te Hononga Akoranga
We are an independent trust and CCO of Auckland Council championing better, fairer education, training and lifelong learning for all Aucklanders.
COMET provides high quality and effective research, project development and leadership for cross-sector initiatives and action.
We are also an important, independent advocate and connector between Auckland Council, the education sector, and the many different education, skills and training providers in Auckland.

546 Mount Albert Road • Auckland, Auckland
Free