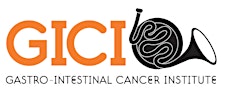 Gastro-Intestinal Cancer Institute
GICI was established in 2009 as a registered charity dedicated to improving outcomes for patients with gastro-intestinal cancer.
Gastro-intestinal (GI) cancer is a broad term used to encompass cancers of the digestive system, i.e. the oesophagus, stomach, liver, gallbladder, bile ducts, pancreas and bowel. Each year there are nearly 5,000 New Zealanders diagnosed with a GI cancer and half of these people will die within five years of diagnosis. It is collectively the most prevalent form of cancer in New Zealand, yet it is under-represented in funding and awareness.
GICI was founded by GI cancer specialists and survivors who recognised that despite the large number of cancer charities in New Zealand, there were no charities focusing on GI cancers and the general public was unaware of the impact of these cancers.  GICI was established to fill the gap by raising awareness of GI cancers in New Zealand and funding GI cancer clinical research. 
Sorry, there are no upcoming events