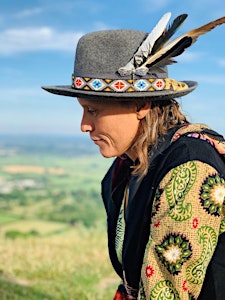 Hamaima
Hamaima is a Shamanic Practitioner, Spirit Yoga Teacher and Sound Healer with many years of experience in holding   space for classes, workshops, ceremonies and retreats world wide. 
In her work she combines ancient practices from different spiritual traditions guiding and empowering those, who feel drawn to the vibration she carries. 
Hamaima offers Shamanic Ceremonies through medicine work, ancient womb wisdom, inner child work and sound, that helps to reawaken the Sacred Feminine and re-define the Divine Masculine with the aim of bringing forth an increased state of balance and harmony. 
She guides you in a playful, creative and equally powerful way, so you experience deep healing and at the same time learn simple tools, that will help you remember "who you are".
Sorry, there are no upcoming events