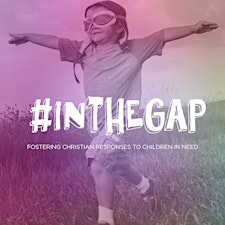 #INTHEGAP: Fostering christian responses to children in need
#INTHEGAP helps christians gather together to share a common concern for kiwi children in need. We seek to nurture christian imagination and action for the welfare of children in Aotearoa, New Zealand.  
#INTHEGAP was formed by members of Equippers and St Paul's churches in Auckland due to the realisation of a united desire to be advocates or "stand in the gap" for our tamariki.  This group is open to anyone who wishes to join us for conversation, inspiration, and mobilisation towards action.
Sorry, there are no upcoming events