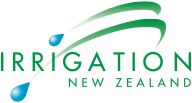 Irrigation New Zealand
IrrigationNZ is a national membership organisation that looks after the interests of irrigating farmers, growers and the industry professionals that service them. We actively engage with our members and other stakeholders in the delivery of irrigation best practice. We operate as a not-for-profit.
IrrigationNZ has been established to:
Facilitate the adoption of best practice in irrigation and water management
Develop a world-class resource base of knowledge, information and statistics on irrigation in NZ
Provide effective communication and networks of the organisations and interests involved in irrigation and water management
Promote the story of irrigation in NZ
IrrigationNZ has engaged Beck & Caul as the event managers for the Water for Life Conference 2020.
Sorry, there are no upcoming events