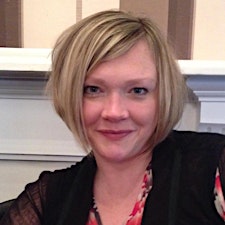 Kate Webb - Founder of RISE EVENTS (RISE 2012 - 2016)
RISE EVENTS | RISE 2012 - 2015
RISE is the perfect platform for women who are serious about business and success. Our mission is to empower women in business - Whether they own a business; work in a business; or are thinking of starting up in business - Whether you are a professional within a Corporate Organisation, or looking for inspiration for the next step in your future. Our events are truly inspiring, with phenomenal motivational guest speakers - Gems of professional and personal advice - Networking - Upskilling and SO MUCH MORE!!!

Founder of RISE EVENTS  RISE 2012 – 2015
With an innate passion for showcasing Women in Business, Kate utilised her strong networking abilities, and wealth of business knowledge as Franchisee of the Marlborough Her Business Network (2007 – 2011), which incorporated the Nelson region for the first three years. Upon moving to Christchurch at the end of 2010 with her husband and three children, Kate founded RISE (Realising Innovation Success & Enterprise) – A series of annual one day forums aimed at women serious about business and success. RISE showcases real stories of success with a combination of inspirational speakers, huge networking opportunities, the chance to up skill, motivate and connect with likeminded women in business. She combines her role as Founder, Host and MC of RISE EVENTS together with her Consultancy business.

Kate Webb – Principal Consultant, Distinction (2005 - To Date) 
With over 20 years Business Development and Consultancy experience working with SMEs both in the UK for 12 years, and in New Zealand for the past 8 years, Kate Webb is an independent Business Development Consultant who contracts directly to SMEs, Business Owners, Directors, Managers (and their staff). Her strengths lie in her ability to grasp the current needs of them and their businesses; understanding their journey to date, and working in partnership with them to create future strategies to success, in order to maximise on business growth and opportunity. As an Independent Consultant, Kate has a natural flair and ability to coach, train, facilitate & consult with many individuals and businesses, across various industries/sectors; helping them maximise on their investment and reach their goals.
Kate has undertaken considerable business training and delivery services on behalf of various New Zealand Trade & Enterprise programmes over the past 8 years, including the original Enterprise Development Programmes and Building Management Capability. Coaching, Training & Delivery has included Business Planning, Strategy, Marketing, Business Development and HR.
Kate's resume extends to her delivery of the Certificate in Small Business Management – CSBM (comprising of 6 Key Business Modules delivered over 36 weeks), and also the First Steps to Business – FSB (A 20 week course for those looking to start their own businesses.). These were both delivered through contract for the Te Wananga O Aoteroa. In addition to this, Kate has proudly been an Independent Evaluator for the Chamber of Commerce Business Excellence Awards in both 2006, and 2010.
Sorry, there are no upcoming events