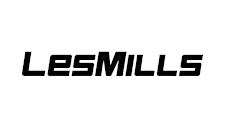 LES MILLS
On a mission to create a fitter planet, Les Mills is helping people fall in love with fitness by creating the world's best workouts.     
Amazing music, effective moves, and inspiring instructors. We bring it all together to create life-changing fitness shaped by science. 
BODYPUMP™, BODYBALANCE™, BODYCOMBAT, LES MILLS GRIT™  and the game-changing immersive fitness of THE TRIP™ - these are just some of the LES MILLS™ workouts that are changing lives across the world.     
A talented tribe of 140,000 highly-trained instructors deliver LES MILLS workouts in 20,000 gyms across 100 countries. 
They are also delivered digitally in virtual studios and via the at-home streaming service LES MILLS On Demand. 
Sorry, there are no upcoming events