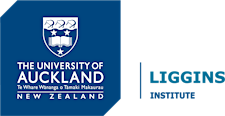 Liggins Institute
The Liggins Institute is a large-scale research institiute at the University of Auckland in New Zealand. We're dedicated to improving lifelong health through excellent research into the long-term consequences of early life events. Our vision is 'a healthy start for a healthy life'.
You can get involved by joining a clinical trial, coming to an event, making a donation or simply sharing the research going on at the Liggins Institute with your networks.
Keep up to date with the latest Liggins Institute events and news - click here to join our mailing list.
Sorry, there are no upcoming events