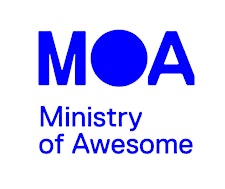 Ministry of Awesome
Ministry of Awesome is the starting point for entrepreneurs, innovators, and startups in Christchurch and Canterbury. 

We offer 75+ events every year, educational programmes, support, capability training, and networks. 
Our programmes promote capability in adult early-stage entrepreneurs and help to develop an entrepreneurial mindset in young adults.  
Epic Innovation Centre • Christchurch, Canterbury
$5