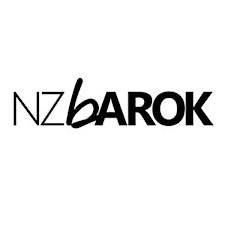 NZ Barok: New Zealand's Baroque Orchestra
Comprising leading baroque specialists from all over New Zealand, NZ Barok performs using instruments and playing styles of the period, breathing fresh life and vitality into baroque and classical masterpieces and lesser-known musical treasures from the 18th century.
 "…authentic, classy and spirited performances…I certainly look forward to any future opportunities to hear NZ Barok." Tony Ryan, Upbeat, Radio NZ
 "NZ Barok are a revelation…the distinctive sound of their authentic instruments in perfect balance" -THEATRE REVIEW
 Audience Feedback: Baby Baroque Free Kids' Concerts
 "We hope there will be more concerts just like this in the future. My daughter was particularly inspired and is currently learning the violin"
"Thank you for a wonderful concert yesterday – My son was in such a buzzy mood all afternoon thanks to the great music and open atmosphere. It would be great to see NZ Barok do this again."
 "Thanks so much for a fab concert on Saturday! It's perfectly designed for kids, with storytelling and lots of play mixed in with the music."
Sorry, there are no upcoming events