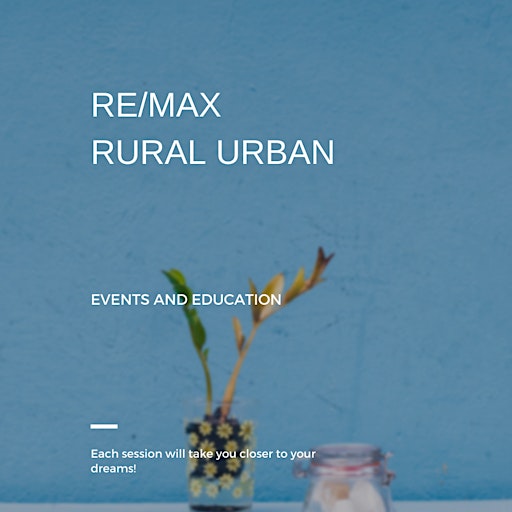 RE/MAX Rural Urban
RE/MAX Rural Urban Realty, in Drury, is a real estate agency with a number of specialist skill areas. Owners Steve and Barb Starke have lived in Drury for six years after choosing the lifestyle over city life.
Mr Starke will continue in a consultative role with RE/MAX New Zealand, having most recently held the position of Business Growth Manager. His professional relationship with RE/MAX New Zealand CEO, Don Ha, goes back many years, including working with him as general manager of a property investment education company, as sales agent with Don Ha Real Estate and as RE/MAX Revolution Projects Manager.
He was part of Don Ha Projects, a team recognised as #1 globally. Barbara Starke's background is in banking, business administration and management and she has also been hands-on in building and managing the couple's own investment property portfolio as well as project managing renovations on many of their properties.
"We decided it was time to establish our own business at the coal face of real estate," said Mr Starke, "and, as such, our desire is to build our own family business, a legacy, that our two adult sons may choose to become part of one day."
With his experience spanning all kind of real estate - from projects, to apartments, to residential, to commercial, to lifestyle blocks, Mr Starke wanted to be able to offer that breadth of experience to the local market and the community.
"We live on a three-acre lifestyle block and love the area. Drury is highly desirable and right on the cusp of growth. Just look at what is being poured into infrastructure. With zonings including special housing, countryside living, residential, mixed use commercial, future urban and more, he says the area offers diversity for property investors, first time buyers and existing property owners.
"Being with RE/MAX, we are unrestricted by geographical boundaries, while at the same time we have the knowledge and passion we can only offer as Drury locals.
"I will be marketing and selling property in Drury, throughout Auckland and beyond," he said.
"And RE/MAX Rural Urban Realty projects will have a network of RE/MAX agents across New Zealand bringing in buyers." He said his business would reflect the RE/MAX culture that valued its individuals as well as collective strength.
"Dave Liniger, the founder of RE/MAX, uses a quote by Sid Syvertson in his book, Everybody Wins. It says, 'One log of wood makes a lousy fire but one hundred logs make a powerful fire'.
"We are creating a powerful opportunity where our team will grow as the market explodes, within the RE/MAX culture that values entrepreneurship and supports agents while they build their own business.
"We are past the days of desk fees. There are more sophisticated remuneration models available. "We will take on the best and pay them the best.
"We want individuals on our team to grow their business while working in our business," said Mr Starke.
Sorry, there are no upcoming events