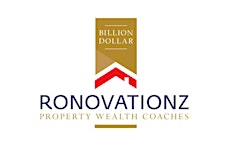 Ronovationz Ltd
Ronovationz was established by Super Investor Ron Hoy Fong who has independently built his own successful Property Portfolio and now wants to show others how to do it. Ron has a passion for Property and has put together a great Team to inspire and empower others who wish to follow in his investing footsteps.
Ron was instrumental in turning $180k into approximately $1.8m as of the end of January 2005 based on QV online e-values, whilst paying out around $3.0m for 21 properties and borrowing $2.8m to finance it all. Half of the value increase would be a direct result of cosmetic do-ups combined with buying below market value, and the balance, a direct result of Capital Growth value increases.
People who come to our one day workshops are provided with tips on how to find the perfect property, how to negotiate and much more. 
123E Dominion Road, Mt Eden, Auckland • Auckland, Auckland